Filmography from : Kathleen Kane
Actor :
The Crow
,
Alex Proyas
, 1994
...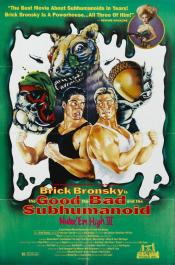 Class of Nuke 'Em High Part 3: The Good, the Bad and the Subhumanoid
,
Eric Louzil
, 1994
The third installment in the Class of Nuke 'em High series takes up where part 2 left off. A giant mutant squirrel has destroyed the Tromaville power plant and Roger Smith has saved the day. This one begins as Roger's twin sons Adlai and Dick are born. Dick is stolen at the hospital and Roger only knows that his one son Adlai exists. Dick is raised by thugs and is taught to be evil while Adlai is taught to be good and peaceful. The evil Dr....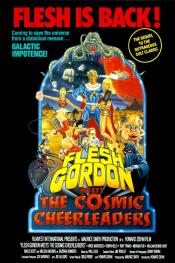 Flesh Gordon Meets the Cosmic Cheerleaders
,
Howard Ziehm
(as Howard T Ziehm), 1990
Space-faring hero and galactically-renowned stud Flesh Gordon is kidnapped by a group of space cheerleaders hoping to use him to save their planet. A being simply known as Evil Presence has been rendering the men of their world impotent, and the women are desperate for some form of relief. Flesh's girlfriend Ardor, meanwhile, is following behind to try to keep him out of trouble, but soon finds herself kidnapped by Evil Presence's henchman who...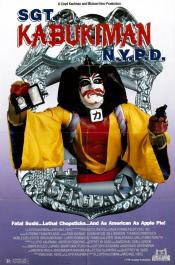 Sgt. Kabukiman N.Y.P.D.
,
Michael Herz
,
Lloyd Kaufman
, 1990
Harry Griswald is a NYPD cop who is possessed with the spirit of a great Kabuki master. This has made him 'the chosen one' to do battle with 'the evil one'. He is also out to do good deeds and fight crime in the name of the law. The only problem is that a number of corrupt people in the community and their henchmen want him dead so that they can gain power when 'the evil one' come to take over the world. Sgt. Kabukiman must use his special...