Filmography from : Kathleen Quinlan
Actor :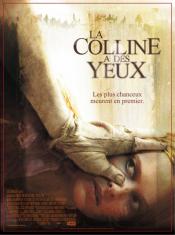 The Hills Have Eyes
,
Alexandre Aja
, 2006
Wes Craven produces this remake of his 1977 classic of the same name, about the Carters, an idyllic American family travelling through the great American southwest. But their trip takes a detour into an area closed off from the public, but more importantly from society. An area originally used by the U.S. Government for nuclear testing that was intended to be empty...or so they thought? When the Carter's car breaks down at the old site, they're...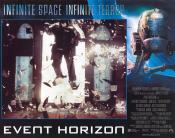 Event Horizon
,
Paul WS Anderson
(as Paul Anderson), 1997
...
Breakdown
,
Jonathan Mostow
, 1997
Jeff and Amy Taylor are moving to California and must drive across the country. When they find themselves stranded in the middle of a desert with hardly anyone or anything around, their trip comes to a sudden halt. Amy had taken a ride with a friendly trucker to a small diner to call for help, but after a long time, Jeff becomes worried. He finds that no one in the diner has seen or heard from his wife. When he finds the trucker who gave Amy the...
Blackout
,
Douglas Hickox
, 1985
...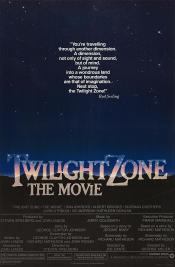 Twilight Zone: The Movie
,
Joe Dante
(segment 'It's a Good Life'),
John Landis
(prologue/segment 'Time Out'),
George Miller
(segment 'Nightmare at 20,000 Feet'),
Steven Spielberg
(segment 'Kick the Can'), 1983
Four horror/science-fiction segments directed by four of Hollywood's famous directors based on TV's most popular anthology series, bookened by a funny and scary prologue and epilogue featuring Dan Aykroyd and Albert Brooks. In the first story directed by John Landis (a vague remake of the Twilight Zone episode "A Quality of Mercy") a loud-mouthed bigotted businessman (Vic Morrow) with an intense hatred for Jews, blacks, and Asians, gets the...