Filmography from : Kazuki Namioka
Actor :
Rabu & Pîsu
,
Sion Sono
, 2015
...
Jigoku de naze warui
,
Sion Sono
, 2013
A renegade film crew becomes embroiled with a yakuza clan feud. ...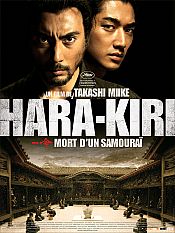 Ichimei
,
Takashi Miike
, 2011
An tale of revenge, honor and disgrace, centering on a poverty-stricken samurai who discovers the fate of his ronin son-in-law, setting in motion a tense showdown of vengeance against the house of a feudal lord....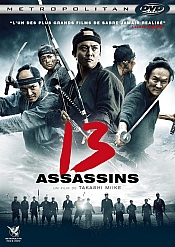 Jûsan-nin no shikaku
,
Takashi Miike
, 2010
In 1844, the peace of Feudal Japan is threatened by cruel Lord Naritsugu Matsudaira, who is politically rising and getting closer to his half-brother, the shogun. After the harakiri of the Namiya clan leader, samurai Shinzaemon Shimada is summoned by the shogun's advisor Sir Doi of the Akash Clan to listen to the tragedy of Makino Uneme, whose son and daughter-in-law have been murdered by Naritsugu. Then Sir Doi shows a woman with arms, legs and...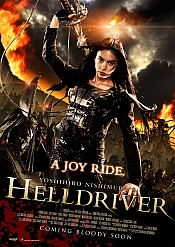 Nihon bundan: Heru doraibâ
,
Yoshihiro Nishimura
, 2010
WELCOME TO ZOMBIE WORLD! An alien-spawned, mysterious mist blankets the northern half of Japan, transforming those who inhale it into ravenous, flesh-eating zombies hell-bent on devouring the surviving human population. Plunged into chaos, Japan is torn in two--the southern half of the country, where the populace remains untouched by the deadly gas, lives behind a heavily-fortified wall, while the northern half is a lawless, zombie-infected...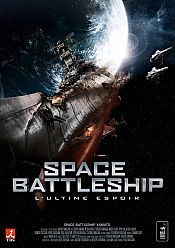 Space Battleship Yamato
,
Takashi Yamazaki
, 2010
The crew of the space battleship Yamato set out on a journey to the planet Iscandar to acquire a device that can heal the ravaged Earth. ...
Kurôzu zero II
,
Takashi Miike
, 2009
...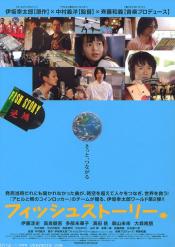 Fisshu sutôrî
,
Yoshihiro Nakamura
, 2009
A rock band writes a song called "Fish Story" based on a sentence from a badly translated novel by a quack translator. The song exceeds the boundaries of space and time and ties people and their stories together. Thirty-seven years go by, and the song strikes a comet and saves the Earth from total destruction. ...
L: Change the World
,
Hideo Nakata
, 2008
...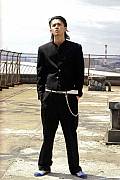 Kurôzu zero
,
Takashi Miike
, 2007
...