Filmography from : Kazuo Suzuki
Actor :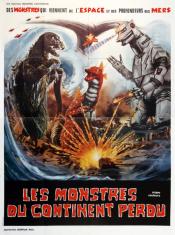 Les Monstres du continent perdu
,
Ishirô Honda
,
Jun Fukuda
(earlier film clips) (uncredited), 1975
Godzilla comes to the rescue when an alien race rebuilds Mechagodzilla to destroy Earth's cities. A traitorous scientist gives them a second weapon: Titanosaurus....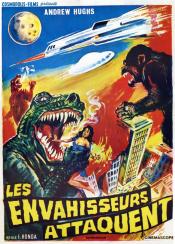 Les envahisseurs attaquent
,
Ishirô Honda
,
Jun Fukuda
(earlier film clips) (uncredited), 1968
Aliens have released all the giant monsters from their imprisonment on Monster Land and are using them to destroy all major cities on the planet. It is up to the daring crew of the super rocket ship X-2 to infiltrate the aliens' headquarters before the Earth monsters and King Ghidrah annihilate the planet. ...
La Planète des monstres
,
Jun Fukuda
, 1967
Scientists experimenting with changes in weather on a tropical island get more than they bargained for when Godzilla shows up to battle humongous insects and protect his newborn child....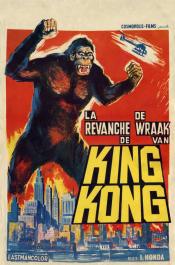 La revanche de King Kong
,
Ishirô Honda
(english language version) (as Inoshiro Honda), 1967
When a mechanical replica of King Kong is unable to dig for the highly radioactive Element X at the North Pole, the evil Doctor Who and his sponsor Madame Piranha (Madame X in the American release) decide to kidnap the real Kong. As an insurance policy they kidnap Lt. Susan Miller as well as her boyfriend Lt. CommanderJiro Nomura and Cmdr. Carl Nelson (Kong developed a crush on Susan when she Nomura and Nelson visited the Kong at his home on...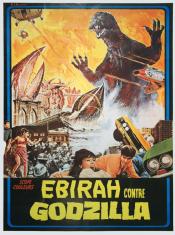 Ebirah contre Godzilla
,
Jun Fukuda
, 1966
A fisherman named Yata winds up missing after the boat he is working on sinks. His younger brother Ryota decides to search for him, but when the authorities refuse to help him he tries to enter a dance contest to win a boat to go search for Yata. When Ryota arrives at the contest he finds out he is too late by a few days, but meets up with two contestants who had already been eliminated named Nita and Ichino. The three youths then head for the...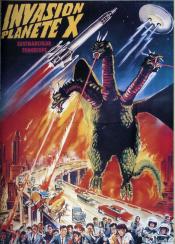 Invasion planète X
,
Ishirô Honda
(as Inoshirô Honda), 1965
Aliens from the mysterious Planet X, which resides on the dark side of of Jupiter, come to Earth asking its people to help them save their world from the dreaded King Ghidrah by letting them "borrow" Godzilla and Rodan. The aliens are actually planning to use the three monsters to take over our planet....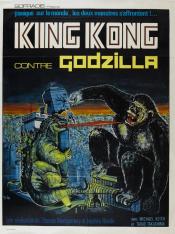 King Kong contre Godzilla
,
Ishirô Honda
(as Inoshiro Honda),
Tom Montgomery
(as Thomas Montgomery), 1963
A pharmaceutical company captures King Kong and brings him to Japan, where he escapes from captivity and battles a recently released Godzilla....