Filmography from : Keith Campbell
Actor :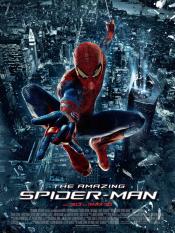 The Amazing Spider-Man 
,
Marc Webb
, 2012
Like most teenagers, Peter is trying to figure out who he is and how he got to be the person he is today. Peter is also finding his way with his first high school crush, Gwen Stacy, and together, they struggle with love, commitment, and secrets. As Peter discovers a mysterious briefcase that belonged to his father, he begins a quest to understand his parents' disappearance - leading him directly to Oscorp and the lab of Dr Curt Connors, his...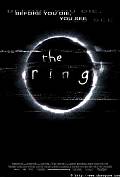 The Ring
,
Gore Verbinski
, 2002
...
Minority Report 
,
Steven Spielberg
, 2002
In Washington, D.C., in the year 2054, murder has been eliminated. The future is seen and the guilty punished before the crime has ever been committed. From a nexus deep within the Justice Department's elite Pre-Crime unit, all the evidence to convict--from imagery alluding to the time, place and other details--is seen by "Pre-Cogs," three psychic beings whose visions of murders have never been wrong. It is the nation's most advanced crime...

Artificial Intelligence: AI
,
Steven Spielberg
, 2001
In the not-so-far future the polar ice caps have melted and the resulting raise of the ocean waters has drowned all the coastal cities of the world. Withdrawn to the interior of the continents, the human race keeps advancing, reaching to the point of creating realistic robots (called mechas) to serve him. One of the mecha-producing companies builds David, an artificial kid which is the first to have real feelings, especially a never-ending love...
Men in Black 
,
Barry Sonnenfeld
, 1997
Men in Black follows the exploits of agents Kay and Jay, members of a top-secret organization established to monitor and police alien activity on Earth. The two Men in Black find themselves in the middle of the deadly plot by an intergalactic terrorist who has arrived on Earth to assassinate two ambassadors from opposing galaxies. In order to prevent worlds from colliding, the MiB must track down the terrorist and prevent the destruction of...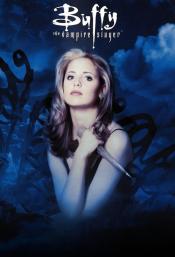 Buffy the Vampire Slayer
,
Joss Whedon
(22 episodes, 1996-2003),
James A Contner
(20 episodes, 1998-2003),
David Solomon
(19 episodes, 1997-2003),
David Grossman
(13 episodes, 1999-2003),
Michael Gershman
(10 episodes, 1998-2003),
Bruce Seth Green
(8 episodes, 1997-1998),
Nick Marck
(7 episodes, 1999-2002),
James Whitmore Jr
(5 episodes, 1998-1999),
David Greenwalt
(4 episodes, 1997-1998),
David Semel
(4 episodes, 1997-1998),
Michael Lange
(4 episodes, 1998-1999),
Douglas Petrie
(3 episodes, 2001-2003),
John T Kretchmer
(2 episodes, 1997),
Ellen S Pressman
(2 episodes, 1997),
Daniel Attias
(2 episodes, 2000-2001),
Marti Noxon
(2 episodes, 2000-2001),
David Fury
(2 episodes, 2002-2003),
Rick Rosenthal
(2 episodes, 2002),
Marita Grabiak
(2 episodes, 2003),
Reza Badiyi
(1 episode, 1997),
Scott Brazil
(1 episode, 1997),
Stephen Cragg
(1 episode, 1997),
Stephen L Posey
(1 episode, 1997),
Charles Martin Smith
(1 episode, 1997),
Deran Sarafian
(1 episode, 1998),
Tucker Gates
(1 episode, 1999),
Regis Kimble
(1 episode, 1999),
Christopher Hibler
(1 episode, 2001),
Turi Meyer
(1 episode, 2001),
Alan J Levi
(1 episode, 2002),
Bill Norton
(1 episode, 2002),
Michael Grossman
(1 episode, 2003), 1997
"In every generation there is a chosen one... she alone will stand against the vampires, the demons and the forces of darkness. She is the slayer." Buffy Summers knows this tale by heart, and no matter how hard she tries to be just a "normal girl", she can not escape from her destiny... Thankfully, she is not alone in her quest to save the world, as she has the help of her friends, the hilarious (and surprisingly quite effective) evil-fighting...