Filmography from : Keith Hodiak
Actor :
Full Metal Jacket
,
Stanley Kubrick
, 1987
A two-segment story that follows young men from the start of recruit training in the Marine Corps to the lethal cauldron known as Vietnam. The first segment follows Joker, Pyle and others as they progress through the hell of USMC boot-camp at the hands of the colorful, foul-mouthed Gunnery Sergeant Hartman. The second begins in Vietnam, near Hue, at the time of the Tet Offensive. Joker, along with Animal Mother, Rafterman and others, face...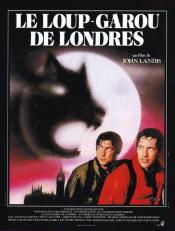 Le Loup-garou de Londres
,
John Landis
, 1981
Two American college students are on a walking tour of Britain and are attacked by a werewolf. One is killed, the other is mauled. The werewolf is killed but reverts to its human form, and the local townspeople are unwilling to acknowledge its existence. The surviving student begins to have nightmares of hunting on four feet at first but then finds that his friend and other recent victims appear to him, demanding that he commit suicide to...