Filmography from : Kelson Henderson
Actor :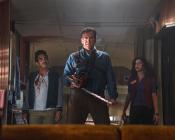 Ash vs Evil Dead
,
Mark Beesley
(6 episodes, 2016-2018),
Rick Jacobson
(6 episodes, 2016-2018),
Tony Tilse
(5 episodes, 2015-2016),
MJ Bassett
(4 episodes, 2015-2016),
David Frazee
(2 episodes, 2015),
Michael Hurst
(2 episodes, 2015),
Daniel Nettheim
(2 episodes, 2018),
Sam Raimi
(1 episode, 2015),
Regan Hall
(1 episode, 2018),
Andres Meza-Valdes
(1 episode, 2018),
Diego Meza-Valdes
(1 episode, 2018), 2015
Campbell will be reprising his role as Ash, the stock boy, aging lothario and chainsaw-handed monster hunter who has spent the last 30 years avoiding responsibility, maturity and the terrors of the Evil Dead. When a Deadite plague threatens to destroy all of mankind, Ash is finally forced to face his demons –personal and literal. Destiny, it turns out, has no plans to release the unlikely hero from its "Evil" grip....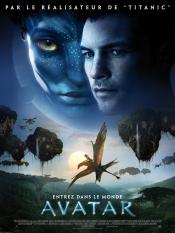 Avatar
,
James Cameron
, 2009
"Avatar," a live action film with a new generation of special effects, takes us to a spectacular world beyond imagination, where a reluctant hero embarks on a journey of redemption and discovery as he leads an epic battle to save a civilization. James Cameron, the Oscar-winning director of "Titanic," first conceived the film years ago, when the means to realize his vision did not yet exist. Now, after four years of actual production work,...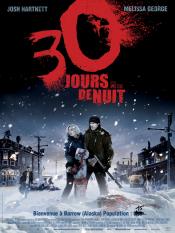 30 jours de nuit
,
David Slade
, 2007
In Barrow, Alaska, seventy percent of the population of five hundred and some dwellers travels on the day of the last sunset, since the town will stay along the next thirty days without sun light. Sheriff Eben Oleson and Deputy Billy Kitka find many cell phones burned on the road. Then they receive a phone call from the local creator telling that his dogs have been slaughtered; later Eben finds the operator of the cell tower decapitated. He...