Filmography from : Ken Foree
Actor :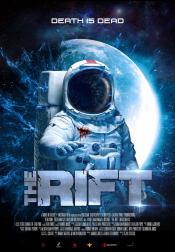 The Rift: Dark Side of the Moon
,
Dejan Zecevic
, 2016
An American military satellite crash lands in Eastern Serbia and a team of US and Serbian agents are dispatched to secure the remains of the satellite, but when they locate the crash site all is not as it seems....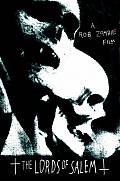 Lords of Salem
,
Rob Zombie
, 2012
Heidi, a blonde rock chick, DJs at a local radio station and, together with the two Hermans (Whitey and Munster), forms part of the "Big H Radio Team". A mysterious wooden box containing a vinyl record arrives for Heidi, "a gift from the Lords". She assumes it's a rock band on a mission to spread their word. As Heidi and Whitey play the Lords' record, it starts to play backwards, and Heidi experiences a flashback to a past trauma. Later...

Cut/Print
,
Nathaniel Nose
, 2012
...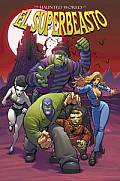 The Haunted World of El Superbeasto
,
Rob Zombie
, 2009
...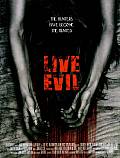 Live Evil
,
Jay Woelfel
, 2009
A hunter dressed in black. This cowboy-hat-wearing samurai-sword-wielding Priest is on a quest for blood. Vampire blood. He's out for revenge on a "clique" of four vampires who are traveling across the country in search of "pure blood." The human blood stream has become polluted by drugs, alcohol, Aids, Diabetes, anti-depressants, cigarettes; anything that changes the blood even a small amount makes it undrinkable for vampires, who, like...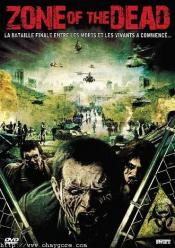 Zone of the Dead
,
Milan Konjevic
,
Milan Todorovic
, 2009
A police-escorted prisoner transport supervised by Interpol sets off to Belgrade. The route leads the transport through Pancevo, where they encounter an ecological disaster and infected people who are trying to kill them. Interpol agents Mortimer Reyes and Mina Milius soon realize that their only chance for escape from the zombie hordes lies in allying with the dangerous, mysterious prisoner....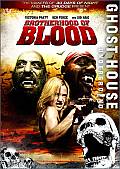 Brotherhood of Blood
,
Michael Roesch
,
Peter Scheerer
, 2007
...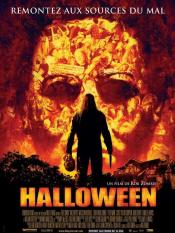 Halloween
,
Rob Zombie
, 2007
...
Splatter Disco
,
Richard Griffin
, 2007
...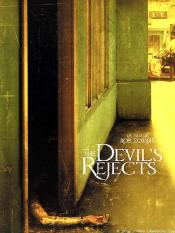 The Devil's Rejects
,
Rob Zombie
, 2005
...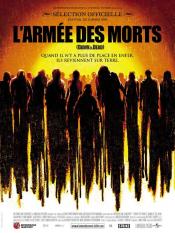 L'armée des morts
,
Zack Snyder
, 2004
Where and how did it happen... WE DON'T KNOW. We don't know what happened, we don't know how it all began; but from one day to another, the world has become a real nightmare in apocalyptical proportions. The whole planet was striked by an unexplainable, unthnkable and mortal hanging disease - and the deads don't die anymore. Unceasingly looking for their next meal and driven by an endless greed for fresh flesh,intiringly, some zombies pursue...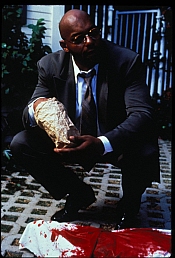 Le Dentiste
,
Brian Yuzna
, 1996
Dr. Allan Feinstone had everything. A beautiful wife, a huge house, and a wonderful job of being a dentist. That is, until he finds out that his wife is having an affair with the pool boy, and now his mind has snapped. Any plaque, tooth decay, or bad breath can set off his mind, and now if you have a trip to the dentist, you better cancel it, unless you want to be dentally tortured....
Sleepstalker
,
Turi Meyer
, 1995
Seventeen years after slaughtering all but one member of a family, a vicious serial killer known only as "The Sandman" awaits execution. But first, his jailers allow a minister to visit the killer to give him last rites, unaware that the minister is a voodoo priest and an ally of the condemned prisoner. The priest places a hex on the Sandman so that when he is executed, his soul migrates into a new body made of sand. To sever his ties with his...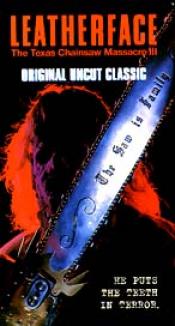 Leatherface: Massacre à la tronçonneuse 3
,
Jeff Burr
, 1990
...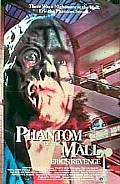 La vengeance d'Eric
,
Richard Friedman
, 1989
...
Terror Squad
,
Peter Maris
, 1987
Libyan terrorists attack a nuclear power plant. Pursued by police the terrorists flee in an exciting chase sequence and end up taking a high school class as hostage. The lead terrorists then have to negotiate with a tough as nails police chief. ...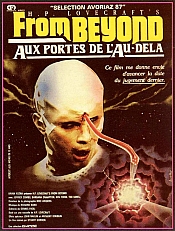 From Beyond: Aux portes de l'au-delà
,
Stuart Gordon
, 1986
...
Knightriders
,
George A Romero
, 1981
A medieval reenactment troupe find it increasingly difficult to keep their family-like group together, with pressure from local law enforcement, interest from entertainment agents and a growing sense of delusional from their leader....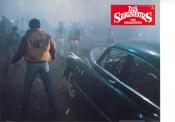 Les seigneurs
,
Philip Kaufman
, 1979
...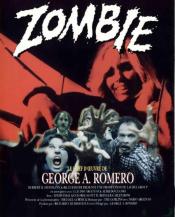 Zombie : Le Crépuscule des morts-vivants
,
George A Romero
, 1978
...