Filmography from : Kenji Ohba
Actor :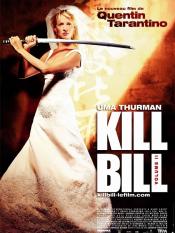 Kill Bill: Vol. 2
,
Quentin Tarantino
, 2004
The murderous Bride is back and she is still continuing her vengeance quest against her ex-boss, Bill, and taking aim at Bill's younger brother Budd and Elle Driver, the only survivors from the squad of assassins who betrayed her four years earlier. It's all leading up to the ultimate confrontation with Bill, the Bride's former master and the man who ordered her execution! ...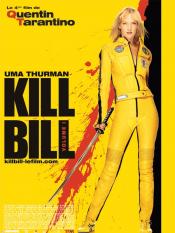 Kill Bill: Vol. 1
,
Quentin Tarantino
, 2003
The lead character, called 'The Bride,' was a member of the Deadly Viper Assassination Squad, led by her lover 'Bill.' Upon realizing she was pregnant with Bill's child, 'The Bride' decided to escape her life as a killer. She fled to Texas, met a young man, who, on the day of their wedding rehearsal was gunned down by an angry and jealous Bill (with the assistance of the Deadly Viper Assassination Squad). Four years later, 'The Bride' wakes from...
Batoru rowaiaru II: Chinkonka
,
Kenta Fukasaku
,
Kinji Fukasaku
, 2003
Three years after the events in "Battle Royale," Shuya Nanahara (Tatsuya Fujiwara)is a well-known terrorist bent on bringing down the government. In response, they order the creation of the "Battle Royale 2" program, and send a class of junior-high students to catch and kill him....
Uchû keiji Gyaban
,
Hattori Kazuyasu
(unknown episodes),
Toshiaki Kobayashi
(unknown episodes),
Takeshi Ogasawara
(unknown episodes),
Atsuo Okunaka
(unknown episodes),
Hideo Tanaka
(unknown episodes), 1983
Armed with a Combat Suit and other high-tech weapons/vehicles, a young space warrior fights to protect the Earth from the evil Makuu Empire, which holds his father captive. ...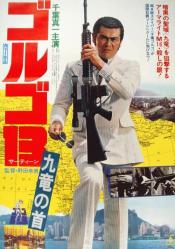 Golgo 13: Kûron no kubi
,
Yukio Noda
, 1977
Blood for Money! Sonny Chiba is "Golgo 13", a cold, calculating, ruthless assassin, working for the U.S. drug syndicate. His assignment: "take-out" Hong Kong's underworld kingpin. His only obstacle: a relentless cop, determined to stop him - no matter what the cost. The result is an explosive adventure through the seamy, violent streets of Hong Kong....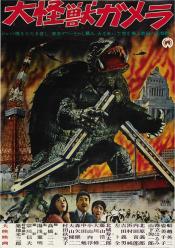 Daikaijû Gamera
,
Noriaki Yuasa
, 1965
A nuclear explosion in the far north unleashes Gamera, the legendary flying turtle, from his sleep under the ice. In his search for energy, Gamera wreaks havoc over the entire world, and it's up to the scientists, assisted by a young boy with a strange sympathic link to the monster, to put a stop to Gamera's rampage....