Filmography from : Kevin O Hara
Actor :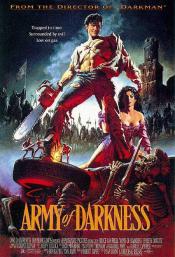 Army of Darkness
,
Sam Raimi
, 1992
...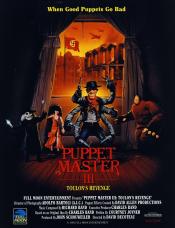 Puppet Master III: Toulon's Revenge
,
David DeCoteau
, 1991
Set in Berlin during WWII, the Nazi regime is attempting to develop a drug that will animate the dead, in order to use in the war effort. Toulon arouses suspicion as a Nazi dissident, and his secret is discovered. During a Nazi raid on his home, Toulon's beautiful wife is murdered. Toulon vows revenge, with the help of his animated puppets. This movie gives a new perspective on Toulon and his "friends". ...
Trancers II
,
Charles Band
, 1991
It is Los Angeles, 1991. Jack Deth has become accustomed to life with his new wife, Lena, in the six years since they singed Whistler. Hap Ashby, a former pitcher for the California Angels, had gotten his life out of the gutter and made quite a fortune investing, which he uses to finance his collection of fire trucks, among other things. But life is about to become a little more difficult for Jack and the gang. Whistler's brother, E.D. Wardo,...