Filmography from : Kevin Wasner
Actor :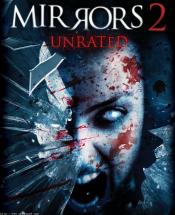 Mirrors 2
,
Víctor García
, 2010
In Mirrors 2 the grisly slaughters continue after a young woman is brutally murdered in front of a mirror that is a portal to the world of the undead. Embarking on a murderous rampage, one by one she stalks the men and women responsible for her horrific death, exacting bloody revenge by dismembering and eviscerating the guilty. They can't run, they can't hide and they can't look in the mirror because inside the mirrors the dead live...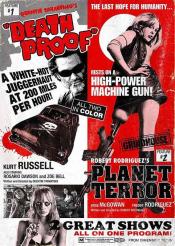 Grindhouse
,
Robert Rodriguez
(segment 'Planet Terror') (fake trailer segment 'Machete'),
Eli Roth
(fake trailer segment 'Thanksgiving'),
Quentin Tarantino
(segment 'Death Proof'),
Edgar Wright
(fake trailer segment 'Don't'),
Rob Zombie
(fake trailer segment 'Werewolf Women of the SS'), 2007
Two full length feature horror movies written by Quentin Tarantino & Robert Rodriguez put together as a two film feature. Including fake movie trailers in between both movies....