Filmography from : Kiernan Shipka
Actor :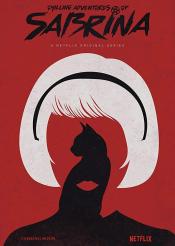 Chilling Adventures of Sabrina
,
Rob Seidenglanz
(9 episodes, 2018-2020),
Alex Pillai
(3 episodes, 2019-2020),
Kevin Rodney Sullivan
(3 episodes, 2019-2020),
Craig William Macneill
(2 episodes, 2018-2020),
Viet Nguyen
(2 episodes, 2018-2020),
Jeff Woolnough
(2 episodes, 2018-2020),
Maggie Kiley
(2 episodes, 2018),
Lee Toland Krieger
(2 episodes, 2018),
Michael Goi
(2 episodes, 2019-2020),
Antonio Negret
(2 episodes, 2019-2020),
Rachel Talalay
(1 episode, 2018),
Alex Garcia Lopez
(1 episode, 2019),
Salli Richardson-Whitfield
(1 episode, 2019),
Roxanne Benjamin
(1 episode, 2020),
Catriona McKenzie
(1 episode, 2020),
Amanda Tapping
(1 episode, 2020), 2020
Reimagines the origin and adventures of Sabrina the Teenage Witch as a dark coming-of-age story that traffics in horror, the occult and, of course, witchcraft. Tonally in the vein of Rosemary's Baby and The Exorcist, this adaptation finds Sabrina wrestling to reconcile her dual nature - half-witch, half-mortal - while standing against the evil forces that threaten her, her family and the daylight world humans inhabit....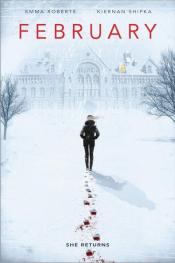 February
,
Oz Perkins
(as Osgood Perkins), 2015
Two Catholic schoolgirls Kat (Kiernan Shipka) and Rose (Lucy Boynton) get left behind at their boarding school over winter break as the other girls leave, where it's rumored that the nuns are satanists. Meanwhile, a disturbed mental patient Joan (Emma Roberts), an escapee, is picked up by an elderly couple (James Remar and Lauren Holly) who drive her on a determined trip to the same school, where the girls must face the supernatural and demonic...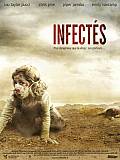 Carriers
,
David Pastor
,
Àlex Pastor
(as Alex Pastor), 2009
A deadly virus has spread across the globe. Contagion is everywhere, no one is safe, and no one can be trusted. Four young attractive people race through the back roads of the American West to the pounding beat of a vacation soundtrack. Their aim is to retreat to a secluded Utopian beach in the Gulf of Mexico, where they could peacefully wait out the pandemic and survive the apocalyptic disease. Carriers follow their getaway through a surreal...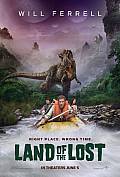 Land of the Lost
,
Brad Silberling
, 2009
Space-time vortexes suck. Will Ferrell stars as has-been scientist Dr. Rick Marshall, sucked into one and spat back through time. Way back. Now, Marshall has no weapons, few skills and questionable smarts to survive in an alternate universe full of marauding dinosaurs and fantastic creatures from beyond our world—a place of spectacular sights and super-scaled comedy known as the Land of the Lost. Sucked alongside him for the...