Filmography from : Kim Estes
Actor :
Painkillers
,
Roxy Shih
, 2018
After a terrible car crash in which his son dies, brilliant surgeon John Clarke, tormented by guilt, becomes prey to an unbearable physical pain. While his marriage starts disintegrating, John soon finds out that the only thing that can ease his pain is the taste of human blood. When he encounters Herb Morris, a man who claims he can help him get his life back, John embarks upon a nightmarish journey through which he will either have to come to...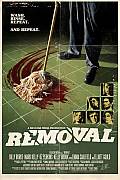 Removal
,
Nick Simon
, 2010
Tasked with servicing a sprawling mansion, Cole Hindin is on the verge of mental breakdown. Overworked, underpaid and over-medicated he must single-handedly complete a three-person job in one night. Psychologically scarred from a murder-suicide he witnessed a year ago, he struggles to maintain his sanity as his medication runs dry. As horrific hallucinations haunt him and memories begin to surface, so too does the deadly truth....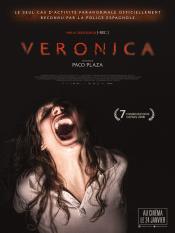 Dexter
,
John Dahl
(16 episodes, 2008-2013),
Steve Shill
(13 episodes, 2006-2013),
Keith Gordon
(10 episodes, 2006-2013),
Marcos Siega
(9 episodes, 2007-2009),
Ernest R Dickerson
(9 episodes, 2008-2013),
Romeo Tirone
(6 episodes, 2009-2013),
Michael Cuesta
(5 episodes, 2006),
Tony Goldwyn
(4 episodes, 2006-2007),
SJ Clarkson
(3 episodes, 2009-2011),
Stefan Schwartz
(3 episodes, 2011-2013),
Robert Lieberman
(2 episodes, 2006),
Nick Gomez
(2 episodes, 2007),
Tim Hunter
(2 episodes, 2008-2009),
Michael Lehmann
(2 episodes, 2011-2012),
Holly Dale
(2 episodes, 2012-2013),
Alik Sakharov
(2 episodes, 2012-2013),
Adam Davidson
(1 episode, 2006),
Jeremy Podeswa
(1 episode, 2007),
Brian Kirk
(1 episode, 2009),
Milan Cheylov
(1 episode, 2010),
Seith Mann
(1 episode, 2011),
Michael C Hall
(1 episode, 2013), 2006
During the day, Dexter Morgan is a jovial employee in the Miami Metropolitan Police Department's crime lab, but his meticulously crafted life masks his true nature. In reality Dexter is a disciplined and murderous psychopath (a self-admitted "monster"), and he slakes his blood lust at night by carefully killing the serial killers he tracks down during the day. Based on the novels (Darkly Dreaming Dexter, Dearly Devoted Dexter and Dexter in the...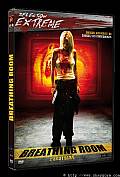 Breathing Room
,
John Suits
,
Gabriel Cowan
(co-director), 0
...