Filmography from : Kiyohiko Shibukawa
Actor :
Terraformars
,
Takashi Miike
, 2016
In an attempt to colonize Mars, 21st century scientists seed the planet with algae to absorb sun light and purify the atmosphere, and cockroaches who in turn spread the algae as they feed. 500 years later, the first manned mission to Mars loses contact with Earth, and a second ship is sent to investigate. ...
Rabu & Pîsu
,
Sion Sono
, 2015
...
Yakuza Apocalypse
,
Takashi Miike
, 2015
...
25 novembre 1970: Le jour où Mishima choisit son destin
,
Kôji Wakamatsu
, 2012
On November 25th 1970, a man committed ritual suicide inside the Tokyo headquarters of the Japanese Ministry of Defence, leaving behind a legacy of masterpieces and a controversy that echoes to this day. The man was Yukio Mishima, one of Japan's greatest and most celebrated novelists. With four members of his own private army - the Tatenokai - Mishima had taken the commandant hostage and called upon the assembled military outside the Ministry to...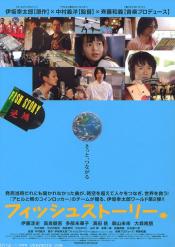 Fisshu sutôrî
,
Yoshihiro Nakamura
, 2009
A rock band writes a song called "Fish Story" based on a sentence from a badly translated novel by a quack translator. The song exceeds the boundaries of space and time and ties people and their stories together. Thirty-seven years go by, and the song strikes a comet and saves the Earth from total destruction. ...
Crows Zero II
,
Takashi Miike
, 2009
...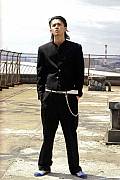 Crows Zero
,
Takashi Miike
, 2007
...
Saishû heiki kanojo
,
Taikan Suga
, 2005
...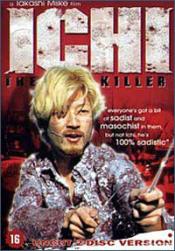 Ichi the Killer
,
Takashi Miike
, 2001
...