Filmography from : Koji Fujiyama
Actor :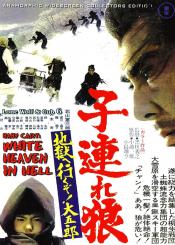 Baby Cart: Le paradis blanc de l'enfer
,
Yoshiyuki Kuroda
, 1974
The final film, and the final confrontation between Ogami and Retsudo. With most of his family already dead at Ogami's hands, Retsudo launches one last plot to destroy him, and when that fails, unleashes the fury of every remaining member of the Yagyu Clan....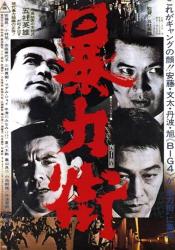 Bôryoku gai
,
Hideo Gosha
, 1974
A first cursory look at VIOLENT STREETS makes it seem that Hideo Gosha reverted back to the programme genre pictures out of which emerged as a bonafide auteur and stylistic visionary five years earlier with bold ambitious jidaigekis like GOYOKIN and HITOKIRI, this time treading ground he never did before in his career, the yakuza picture. Looking closer it becomes obvious that VIOLENT STREETS is both. A genre picture and a stylistic exercise....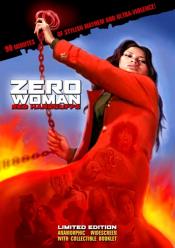 L'aubergine était presque farcie
,
Yukio Noda
, 1974
...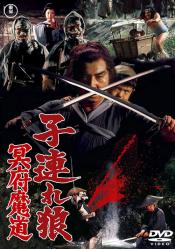 Baby Cart: Le territoire des démons
,
Kenji Misumi
, 1973
Fifth film in the Lone Wolf & Cub Series. 5 warriors challenge Ogami to duels. Each has 1/5th of Ogami's assassin fee and 1/5 of the information he needs to complete his assassination. His mission is to kill a mad Daimyo before he destroys his clan!...
Baby Cart: le sabre de la vengeance
,
Kenji Misumi
, 1972
In this first film of the Lone Wolf and Cub series, adapted from the manga by Kazuo Koike, we are told the story of the Lone Wolf and Cub's origin. Ogami Itto, the official Shogunate executioner, has been framed for disloyalty to the Shogunate by the Yagyu clan, against whom he now is waging a one-man war, along with his infant son, Daigoro....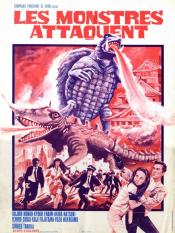 Les Monstres attaquent
,
Shigeo Tanaka
,
Noriaki Yuasa
(earlier film clips) (uncredited), 1966
After a treacherous expedition to retrieve a giant opal, disaster strikes as the opal reveals itself to be an egg which spawns Barugon, demon dog from Hell! Armed with a deadly tongue and cold beams, Barugon wreaks havoc on Japan. Gamera comes to save the day. ...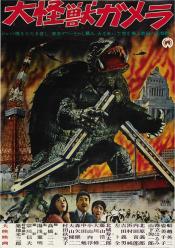 Daikaijû Gamera
,
Noriaki Yuasa
, 1965
A nuclear explosion in the far north unleashes Gamera, the legendary flying turtle, from his sleep under the ice. In his search for energy, Gamera wreaks havoc over the entire world, and it's up to the scientists, assisted by a young boy with a strange sympathic link to the monster, to put a stop to Gamera's rampage....