Filmography from : Koji Sawada
Actor :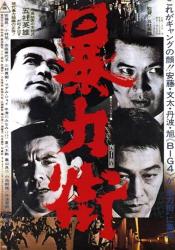 Bôryoku gai
,
Hideo Gosha
, 1974
A first cursory look at VIOLENT STREETS makes it seem that Hideo Gosha reverted back to the programme genre pictures out of which emerged as a bonafide auteur and stylistic visionary five years earlier with bold ambitious jidaigekis like GOYOKIN and HITOKIRI, this time treading ground he never did before in his career, the yakuza picture. Looking closer it becomes obvious that VIOLENT STREETS is both. A genre picture and a stylistic exercise....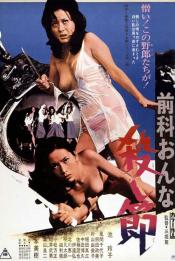 Zenka onna: Koroshi-bushi
,
Atsushi Mihori
, 1973
Reiko Ike stars as the daughter of a man who has been pushed into drug dealing by the local Yakuza mob. Having outlived his usefulness to the gang he is murdered and Reiko is gang raped, leading her to attempt a knife attack on the Yakuza boss (Ryoji Hayama) at a swank nightclub. Failing to kill him she ends up in prison, where she befriends a crew of other malcontents (including Yumiko Katayama and Chiyoko Kazama) and meets the Yakuza boss's...