Filmography from : Kris Lemche
Actor :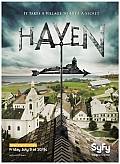 Haven
,
Shawn Piller
(13 episodes, 2011-2015),
TW Peacocke
(10 episodes, 2010-2015),
Lee Rose
(9 episodes, 2010-2015),
Robert Lieberman
(6 episodes, 2010-2014),
Rick Bota
(5 episodes, 2013-2015),
Tim Southam
(3 episodes, 2010-2011),
Stephen Reynolds
(3 episodes, 2011-2013),
Paul Fox
(3 episodes, 2012-2013),
Grant Harvey
(3 episodes, 2013-2014),
Jeff Renfroe
(3 episodes, 2013-2014),
Fred Gerber
(2 episodes, 2010-2011),
Rachel Talalay
(2 episodes, 2010),
Jason Priestley
(2 episodes, 2011-2012),
Sudz Sutherland
(2 episodes, 2015),
Ken Girotti
(1 episode, 2010),
Adam Kane
(1 episode, 2010),
Mike Rohl
(1 episode, 2010),
Rick Rosenthal
(1 episode, 2010),
Keith Samples
(1 episode, 2010),
Paolo Barzman
(1 episode, 2011),
Lynne Stopkewich
(1 episode, 2011),
Steven A Adelson
(1 episode, 2012),
Nisha Ganatra
(1 episode, 2012),
Mairzee Almas
(1 episode, 2013),
Lucas Bryant
(1 episode, 2015),
Colin Ferguson
(1 episode, 2015), 2015
A shrewd FBI agent with a lost past who arrives in the small town of Haven, Maine, to solve the murder of a local ex-con only to discover that the curious enclave is a longtime refuge for people with supernatural powers that holds a lot of secrets, including to her own past....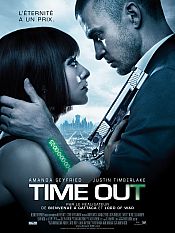 In Time
,
Andrew Niccol
, 2011
Welcome to a world where time has become the ultimate currency. You stop aging at 25, but there's a catch: you're genetically-engineered to live only one more year, unless you can buy your way out of it. The rich "earn" decades at a time (remaining at age 25), becoming essentially immortal, while the rest beg, borrow or steal enough hours to make it through the day. When a man from the wrong side of the tracks is falsely accused of murder, he is...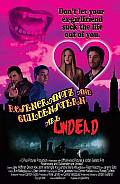 Rosencrantz and Guildenstern Are Undead
,
Jordan Galland
, 2009
Julian Marsh is an out of work ladies' man who lands a job directing a bizarre adaptation of Hamlet. After casting his best friend and his ex-girlfriend in the show, Julian finds himself in the middle of a two thousand year old conspiracy that explains the connection between Shakespeare, the Holy Grail and some seriously sexy vampires. It turns out that the play was actually written by a master vampire name Theo Horace and it's up to Julian to...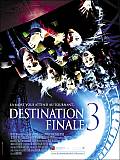 Final Destination 3
,
James Wong
, 2006
...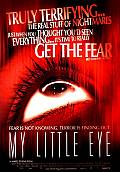 My Little Eye
,
Marc Evans
, 2002
...

Ginger Snaps
,
John Fawcett
, 2000
...
eXistenZ
,
David Cronenberg
, 1999
Allegra Geller, the leading game designer in the world, is testing her new virtual reality game, eXistenZ with a focus group. As they begin, she is attacked by a fanatic assassin employing a bizarre organic gun. She flees with a young marketing trainee, Ted Pikul, who is suddenly assigned as her bodyguard. Unfortunately, her pod, an organic gaming device that contains the only copy of the eXistenZ game program, is damaged. To inspect it, she...