Filmographie de : Kris Wu
Actrice / Acteur :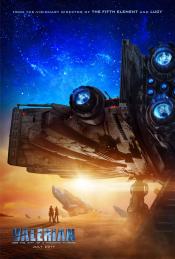 (Valerian and the City of a Thousand Planets), de
Luc Besson
, 2017
In the film, Valerian (Dane DeHaan) and Laureline (Cara Delevingne) are special operatives for the government of the human territories charged with maintaining order throughout the universe. Valerian has more in mind than a professional relationship with his partner- blatantly chasing after her with propositions of romance. But his extensive history with women, and her traditional values, drive Laureline to continuously rebuff him....