Filmography from : Kt Baldassaro
Actor :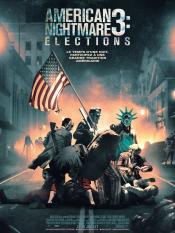 The Purge: Election Year
,
James DeMonaco
, 2016
It's been seventeen years since Leo Barnes (Frank Grillo) stopped himself from a regrettable act of revenge on Purge Night. Now serving as head of security for Senator Charlie Roan (Elizabeth Mitchell), his mission is to protect her in a run for president and survive the annual ritual that targets the poor and innocent. But when a betrayal forces them onto the streets of D.C. on the one night when no help is available, they must stay alive until...

Killing Brooke 
,
David Zagorski
, 2012
Free-spirited party girl Brooke Porter and her wife, Chloe, are celebrating their recent wedding when they meet Vance, a handsome, lady-killing drifter at a bar. But a drunken night of debauchery will lead them all down the road to terror. Pursued by a vicious, psychopathic madman, Brooke is propelled into a struggle for survival, one that will push her to the limits physically and emotionally. Killing Brooke is the latest feature length...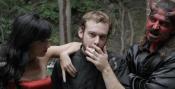 The Devil's Nightmare 
,
David Zagorski
, 2012
Dr. Henry Rhoneberg has developed an experimental technique to completely cure people of the vices that rule their lives and has gathered a motley assortment of addicts - from an easily angered alcoholic to a rock star with a love for excess (is there any other kind?) - to a remote facility for treatment. No sooner does the group settle in before interpersonal relationships begin to conflict, people fall into bed, a mysterious stranger arrives...