Filmography from : Kurt Rauf
Actor :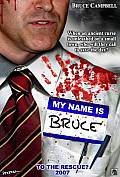 My Name Is Bruce
,
Bruce Campbell
, 2007
Four teenage kids from the tiny mining town of Gold Lick vandalize a nineteen-century cemetery of Chinese laborers when one of them disturbs a demon who's been guarding the souls of 100 workers killed in a cave-in. Jeff, the surviving teen, goes in search of his hero, over-the-hill B-movie star, Bruce Campbell. Jeff kidnaps the actor and brings him to Gold Lick to save the town. Bruce thinks it's a birthday treat engineered by his agent, so he...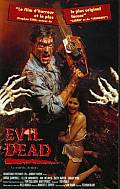 Evil Dead
,
Sam Raimi
, 1981
Five Michigan State University students venture into the hills to spend a weekend at an isolated cabin. There they discover an ancient Sumerian text, known as the "Morturom Demonto"; roughly translated as "The Book of the Dead." While searching the basement of the cabin, the students find and play a tape recording of demonic incantations from the book, unwittingly resurrecting slumbering demons that thirst for revenge. The characters...