Filmography from : Kyoichi Sato
Actor :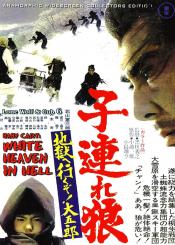 Baby Cart: Le paradis blanc de l'enfer
,
Yoshiyuki Kuroda
, 1974
The final film, and the final confrontation between Ogami and Retsudo. With most of his family already dead at Ogami's hands, Retsudo launches one last plot to destroy him, and when that fails, unleashes the fury of every remaining member of the Yagyu Clan....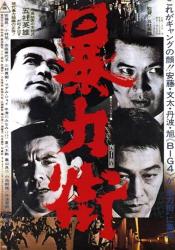 Bôryoku gai
,
Hideo Gosha
, 1974
A first cursory look at VIOLENT STREETS makes it seem that Hideo Gosha reverted back to the programme genre pictures out of which emerged as a bonafide auteur and stylistic visionary five years earlier with bold ambitious jidaigekis like GOYOKIN and HITOKIRI, this time treading ground he never did before in his career, the yakuza picture. Looking closer it becomes obvious that VIOLENT STREETS is both. A genre picture and a stylistic exercise....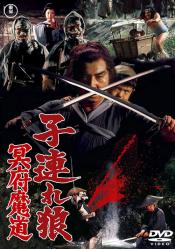 Baby Cart: Le territoire des démons
,
Kenji Misumi
, 1973
Fifth film in the Lone Wolf & Cub Series. 5 warriors challenge Ogami to duels. Each has 1/5th of Ogami's assassin fee and 1/5 of the information he needs to complete his assassination. His mission is to kill a mad Daimyo before he destroys his clan!...
Elle s'appelait Scorpion
,
Shun'ya Itô
, 1972
Matsu, known to the prisoners as Scorpian, is locked away in the bowels of the prison as revenge for disrupting the smooth operation of the prison and for her disfiguring attack on the warden. Granted a one day reprieve due to the visit of a dignitary, she takes advantage and attacks the warden again. This leads to more brutal punishment and humiliation. But the punishment gives her an oppurtunity to escape along with six other female prisoners....
Baby Cart: le sabre de la vengeance
,
Kenji Misumi
, 1972
In this first film of the Lone Wolf and Cub series, adapted from the manga by Kazuo Koike, we are told the story of the Lone Wolf and Cub's origin. Ogami Itto, the official Shogunate executioner, has been framed for disloyalty to the Shogunate by the Yagyu clan, against whom he now is waging a one-man war, along with his infant son, Daigoro....