Filmography from : Laurent Rejto
Actor :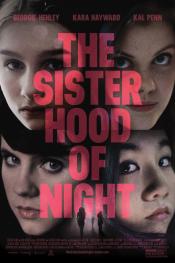 The Sisterhood of Night
,
Caryn Waechter
, 2014
When Emily Parris exposes a secret society of teenage girls who have slipped out of the world of social media and into another world they've discovered in the woods at night. When she accuses the girls of committing sexually deviant activities, Emily sends the small American town into a atmosphere of hysteria and the national media spotlight. The mystery deepens when each of the accused girls upholds a vow of silence....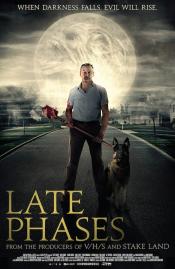 Late Phases
,
Adrian Garcia Bogliano
(as Adrián García Bogliano), 2014
Crescent Bay is not the ideal place to spend one's golden years, especially since the once-idyllic retirement community has been beset by a series of deadly animal attacks from the ominous forest surrounding it. When grizzled war veteran Ambrose McKinley (Nick Damici) is forced into moving there by his yuppie son Will (Ethan Embry), the residents immediately take offense to Ambrose's abrasive personality. But that take-no-prisoners attitude...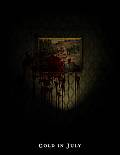 Cold in July: Juillet de sang
,
Jim Mickle
, 2014
...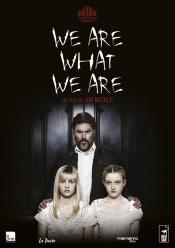 We Are What We Are
,
Jim Mickle
, 2013
A seemingly wholesome and benevolent family, the Parkers have always kept to themselves, and for good reason. Behind closed doors, patriarch Frank rules his family with a rigorous fervor, determined to keep his ancestral customs intact at any cost. As a torrential rainstorm moves into the area, tragedy strikes and his daughters Iris and Rose are forced to assume responsibilities that extend beyond those of a typical family. As the unrelenting...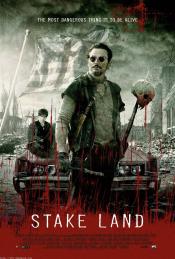 Stake Land
,
Jim Mickle
, 2010
America is a lost nation. When an epidemic of vampirism strikes, humans find themselves on the run from vicious, feral beasts. Cities are tombs and survivors cling together in rural pockets, fearful of nightfall. When his family is slaughtered, young Martin (Gossip Girl's Connor Paolo) is taken under the wing of a grizzled, wayward hunter (In the Cut's Nick Damici) whose new prey are the undead. Simply known as Mister, the vampire...