Filmography from : Layton Matthews
Actor :
Necromentia
,
Pearry Reginald Teo
(as Pearry Teo), 2009
A off-world look at the superstitious repercussions of tattooing an Ouija Board on your body. Hagen, who has a dead wife believes that he can revive her from the dead. Travis, a man who lost his brother and wants to join him in the after life. Morbius, a bartender who is betrayed by those he loves comes back from the dead to take revenge. And a strange man only known as Mr. Skinny protects the secrets of the Ouija Board and how the stories weave...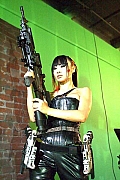 The Gene Generation
,
Pearry Reginald Teo
(as Pearry Teo), 2007
In a futuristic world, Michelle lives everyday battling with DNA Hackers who use their skills to hack into people's bodies and kill them. She is an assassin, battling her past demons and trying to keep her younger and extroverted brother, Jackie, out of trouble. When Jackie gets involved in a petty crime of robbery, he propels himself into the world of DNA Hackers, Shylocks (Loan Sharks) and Gang Fights. Wanting the respect that the world has...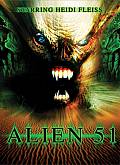 Alien 51
,
Brennon Jones
,
Paul Wynne
, 2004
An alien creature escapes from a research lab at the famous "Area 51" determined to hunt down its former tormentors. ...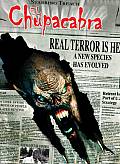 El Chupacabra
,
Brennon Jones
,
Paul Wynne
, 2003
When an animal control officer discovers that the legendary latino monster, a "Chupacabra" is killing in his city, he hunts it down with the help of a pretty scientist and uncovers a plot to use the deadly creature for the military....