Filmography from : Lea Lawrynowicz
Actor :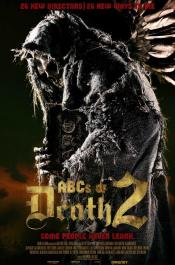 ABCs of Death 2
,
Rodney Ascher
(segment 'Q is for Questionnaire'),
Julian Barratt
(segment 'B is for Badger'),
Robert Boocheck
(segment 'M is for Masticate'),
Alejandro Brugués
(segment 'E is for Equilibrium'),
Kristina Buozyte
(segment 'K is for Knell'),
Alexandre Bustillo
(segment 'X is for Xylophone'),
Larry Fessenden
(segment 'N is for Nexus'),
Julian Gilbey
(segment 'C is for Capital Punishment'),
Jim Hosking
(segment 'G is for Grandad'),
Lancelot Oduwa Imasuen
(segment 'L is for Legacy'),
EL Katz
(segment 'A is for Amateur'),
Aharon Keshales
(segment 'F is for Falling'),
Steven Kostanski
(segment 'W is for Wish'),
Marvin Kren
(segment 'R is for Roulette'),
Juan Martínez Moreno
(segment 'S is for Split'),
Erik Matti
(segment 'I is for Invincible'),
Wolfgang Matzl
(title sequence),
Julien Maury
(segment 'X is for Xylophone'),
Robert Morgan
(segment 'D is for Deloused'),
Chris Nash
(segment 'Z is for Zygote'),
Vincenzo Natali
(segment 'U is for Utopia'),
Hajime Ohata
(segment 'O is for Ochlocracy [Mob Rule]'),
Navot Papushado
(segment 'F is for Falling'),
Bill Plympton
(segment 'H is for Head Games'),
Dennison Ramalho
(segment 'J is for Jesus'),
Todd Rohal
(segment 'P is for Scary'),
Jerome Sable
(segment 'V is for Vacation'),
Bruno Samper
(segment 'K is for Knell'),
Jen Soska
(segment 'T is for Torture Porn'),
Sylvia Soska
(segment 'T is for Torture Porn'),
Sôichi Umezawa
(segment 'Y is for Youth') (as Soichi Umezawa), 2014
Another 26-chapter anthology that showcases death in all its vicious wonder and brutal beauty....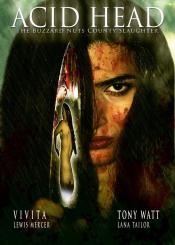 Acid Head: The Buzzard Nuts County Slaughter
,
Tony Watt
, 2011
Acid scarred teenager : Pheromone Labonza (aka Acid Head) is a bullied, tortured and physically scarred teen-aged former college student; turned vengeful student killer & goth-girl fugitive, that had vanished for a year. One year later, guess who's back to the scene of the crime? Pheromone is now the fabled Acid Head murderess. Witness Acid Head's bloody, lustful vengeance, as she slashes her way though rural Buzzard Nuts County, N.Y.'s lonely...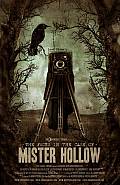 The Facts in the Case of Mister Hollow
,
Rodrigo Gudiño
,
Vincent Marcone
, 2008
The film centers on an unusual photograph dating back to the 1930s. An investigation of its particulars reveals a tapestry of secrets hidden in the details, and a tale of kidnapping and murder captured in a haunting moment....