Filmography from : Lee Craven
Actor :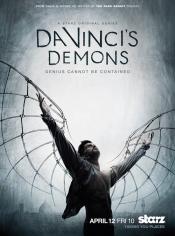 Da Vinci's Demons
,
Peter Hoar
(9 episodes, 2014-2015),
MJ Bassett
(2 episodes, 2013),
David S Goyer
(2 episodes, 2013),
Jamie Payne
(2 episodes, 2013),
Paul Wilmshurst
(2 episodes, 2013),
Jon Jones
(2 episodes, 2014),
Charles Sturridge
(2 episodes, 2014),
Mark Everest
(2 episodes, 2015),
Alex Pillai
(2 episodes, 2015),
Colin Teague
(2 episodes, 2015),
Justin Molotnikov
(1 episode, 2014), 2015
In a world where thought and faith are controlled, one man fights to set knowledge free. The secret history of Leonardo da Vinci's tantalizing life reveals a portrait of a young man tortured by a gift of superhuman genius. He is a heretic intent on exposing the lies of religion. An insurgent seeking to subvert an elitist society. A bastard son who yearns for legitimacy with his father. He finds himself in the midst of a storm that has been...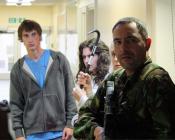 The Dead Inside
,
Andrew Gilbert
, 2013
An average day in a quiet suburb becomes ground zero for the end of the world that we knew. When a fast-spreading global pandemic turns ordinary people into flesh-eating monsters, a handful of terrified survivors and the remnants of an army squad find refuge in an elementary school turned emergency shelter. With the hordes of walking dead trying to get in, scarce weapons and a dwindling food supply, the embattled refugees begin to turn on each...