Filmography from : Lee Demarbre
Director :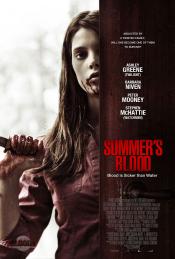 Summer's Blood
,
Lee Demarbre
, 2009
Hardened teenager Summer (Ashley Greene) is on the road looking to meet her estranged father but her only clue to his whereabouts is a letter from a rural community called Massey. Once she arrives in town, Summer is rescued from a run-in with the law by a charming local handyman named Tom (Peter Mooney). The couple quickly hit it off and head back to the house Tom shares with his mother (Barbara Niven). Summer soon realises that this is no...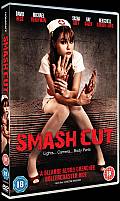 Smash Cut
,
Lee Demarbre
, 2009
Frustrated with his most recent film doing poorly, film director Able Whitman finds himself at a strip club where he meets and takes home one of the strippers, Gigi Stops. They have an accident on the road which kills Gigi leaving Able to figure out what to do with the body. He conveniently decides to "disguise" the body parts as set pieces to his new horror film. When this new design style is met with much praise, Able decides he needs more...
Jesus Christ Vampire Hunter
,
Lee Demarbre
(as Lee Gordon Demarbre), 2001
The first testament says "an eye for an eye." The second testament says "love thy neighbour." The third testament KICKS ASS! The filmmaking team that brought you Harry Knuckles and won the "Spirit of Slamdance" prize with Harry Knuckles and the Treasure of the Aztec Mummy ups the ante with this tale of the ultimate action hero: Jesus Christ. The second coming is upon us, and Jesus has returned to earth. But before he can get down to the serious...