Filmography from : Lee Phelps
Actor :
The Beast from 20,000 Fathoms
,
Eugène Lourié
, 1953
A ferocious dinosaur awakened by an Arctic atomic test terrorizes the North Atlantic and ultimately New York City. ...
The Magnetic Monster
,
Curt Siodmak
,
Herbert L Strock
(uncredited), 1953
Working for O.S.I., the Office of Scientific Investigation, A-Man agent Jeffrey Stewart and his partner Dan Forbes are sent to a local hardware store where they find a strong magnetic field has magnetized every metal item in the store. Investigating further, they eventually trace the source of the magnetism to an airborn flight carrying scientist Howard Denker, now dying of radiation poisoning, who has carted on board with him a new radioactive...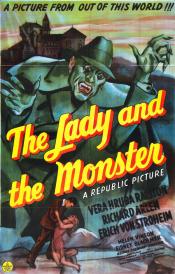 The Lady and the Monster
,
George Sherman
, 1944
A millionaire's brain is preserved after his death, and telepathically begins to take control of those around him....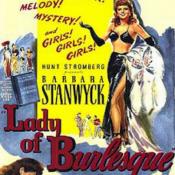 Lady of Burlesque
,
William A Wellman
, 1943
After one member of their group is murdered, the performers at a burlesque house must work together to find out who the killer is before they strike again....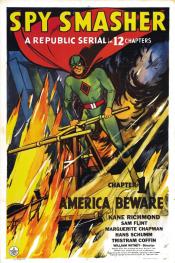 Spy Smasher
,
William Witney
, 1942
Alan Armstrong, aka Spy Smasher, battles a Nazi villain known as The Mask, who heads a gang of saboteurs determined to spread destruction across America....

King Kong
,
Merian C Cooper
(uncredited),
Ernest B Schoedsack
(uncredited), 1933
...
The Penalty
,
Wallace Worsley
, 1920
A deformed criminal mastermind plans to loot the city of San Francisco as well as revenge himself on the doctor who mistakenly amputated his legs....