Filmography from : Lena Headey
Actor :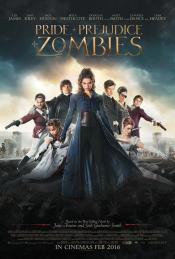 Orgueil et préjugés et zombies
,
Burr Steers
, 2016
The five highly trained Bennett sisters in Georgian England must try to protect themselves from the growing zombie threat, find suitable husbands for themselves, battle marriage proposals and unlikely suitors, and save the country before it's too late. ...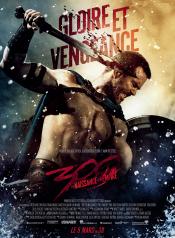 300 : La Naissance d'un empire
,
Noam Murro
, 2014
Based on Frank Miller's upcoming graphic novel "Xerxes" and told in the breathtaking visual style of the blockbuster 300, this new chapter of the epic saga takes the action to a fresh battlefield—on the sea—as Greek general Themistokles (Sullivan Stapleton) attempts to unite all of Greece by leading the charge that will change the course of the war. 300: Rise of an Empire pits Themistokles against the massive invading Persian forces led by...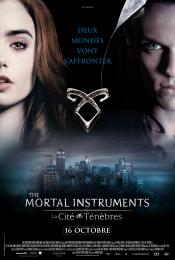 The Mortal Instruments: La Cité des ténèbres
,
Harald Zwart
, 2013
Set in contemporary New York City, a seemingly ordinary teenager, Clary Fray (Lily Collins), discovers she is the descendant of a line of Shadowhunters, a secret cadre of young half-angel warriors locked in an ancient battle to protect our world from demons. After the disappearance of her mother (Lena Headey), Clary must join forces with a group of Shadowhunters, who introduce her to a dangerous alternate New York called Downworld, filled with...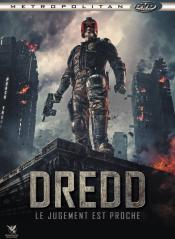 Dredd
,
Pete Travis
, 2012
The future America is an irradiated waste land. On its East Coast, running from Boston to Washington DC, lies Mega City One - a vast, violent metropolis where criminals rule the chaotic streets. The only force of order lies with the urban cops called "Judges" who possess the combined powers of judge, jury and instant executioner. Known and feared throughout the city, Dredd is the ultimate Judge, challenged with ridding the city of its latest...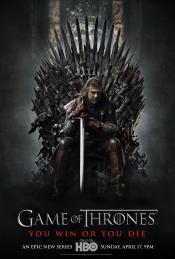 Game of Thrones
,
David Nutter
(9 episodes, 2012-2019),
Alan Taylor
(7 episodes, 2011-2017),
Alex Graves
(6 episodes, 2013-2014),
Miguel Sapochnik
(6 episodes, 2015-2019),
Mark Mylod
(6 episodes, 2015-2017),
Jeremy Podeswa
(6 episodes, 2015-2017),
Daniel Minahan
(5 episodes, 2011-2013),
Alik Sakharov
(4 episodes, 2012-2014),
Michelle MacLaren
(4 episodes, 2013-2014),
Brian Kirk
(3 episodes, 2011),
David Benioff
(2 episodes, 2013-2019),
DB Weiss
(2 episodes, 2013-2019),
Timothy Van Patten
(2 episodes, 2011),
Neil Marshall
(2 episodes, 2012-2014),
David Petrarca
(2 episodes, 2012),
Michael Slovis
(2 episodes, 2015),
Jack Bender
(2 episodes, 2016),
Daniel Sackheim
(2 episodes, 2016),
Matt Shakman
(2 episodes, 2017), 2011
In the mythical continent of Westeros, several powerful families fight for control of the Seven Kingdoms. As conflict erupts in the kingdoms of men, an ancient enemy rises once again to threaten them all. Meanwhile, the last heirs of a recently usurped dynasty plot to take back their homeland from across the Narrow Sea....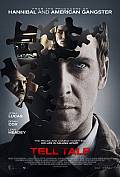 Tell Tale
,
Michael Cuesta
, 2009
...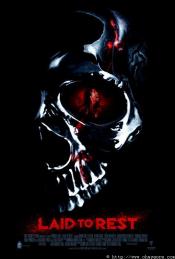 Laid to Rest
,
Robert Hall
, 2009
...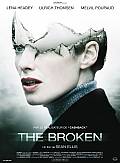 The Broken
,
Sean Ellis
, 2008
The psychological thriller premiered in January at the 2008 Sundance Film Festival. In The Broken, a successful radiologist (Lena Headey) has her life spiral out of control when she sees the spitting image of herself driving down a London street. While attempting to uncover who the imposter could be, she stumbles into a terrifying mystery that her family and closest friends are somehow involved in, leaving her with no one she can trust....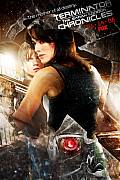 Terminator: Les chroniques de Sarah Connor
,
Charles Beeson
(4 episodes, 2008-2009),
Jeffrey G Hunt
(3 episodes, 2008-2009),
David Nutter
(3 episodes, 2008),
J Miller Tobin
(2 episodes, 2008-2009),
Bryan Spicer
(2 episodes, 2008),
Guy Norman Bee
(2 episodes, 2009),
Jeff Woolnough
(2 episodes, 2009),
Matt Earl Beesley
(1 episode, 2008),
Milan Cheylov
(1 episode, 2008),
Holly Dale
(1 episode, 2008),
Steven DePaul
(1 episode, 2008),
Bill Eagles
(1 episode, 2008),
Paul A Edwards
(1 episode, 2008),
Félix Enríquez Alcalá
(1 episode, 2008),
Tawnia McKiernan
(1 episode, 2008),
Sergio Mimica-Gezzan
(1 episode, 2008),
Michael Nankin
(1 episode, 2008),
Scott Peters
(1 episode, 2008),
Mike Rohl
(1 episode, 2008),
Guy Ferland
(1 episode, 2009),
Scott Lautanen
(1 episode, 2009), 2008
...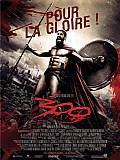 300
,
Zack Snyder
, 2006
King Leonidas and a force of 300 men fight the Persians at Thermopylae in 480 B.C. ...
Les frères Grimm
,
Terry Gilliam
, 2005
...
La crypte
,
Bruce Hunt
, 2005
...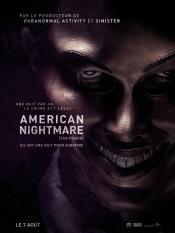 American Nightmare
,
James DeMonaco
, 0
In an America wracked by crime, the government has sanctioned an annual 12-hour period in which any and all criminal activity—including murder—is legal. The police can't be called. Hospitals suspend help. It is one night when the citizenry regulates itself without thought of punishment. On this night plagued by violence and an epidemic of crime, one family wrestles with the decision of who they will become when a stranger comes knocking....