Filmography from : Leo Poulet
Actor :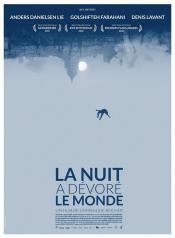 La nuit a dévoré le monde
,
Dominique Rocher
, 2018
After waking up in an apartment where only the night before a party was raging, Sam is forced to come to grips with reality: He is now alone and the living dead have invaded the streets of Paris. Petrified with fear, Sam is going to have to barricade himself inside the building and organize his survival. But is he really the sole survivor?...
Le secret de la chambre noire
,
Kiyoshi Kurosawa
, 2016
When an assistant to a daguerreotypy photographer falls in love with the latter's daughter the relationship mirrors the art form as love and pain combine. ...