Filmography from : Leonora Ruffo
Actor :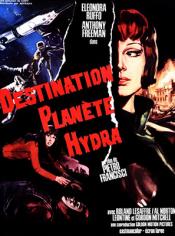 2+5: Missione Hydra
,
Pietro Francisci
, 1966
Aliens from the constellation Hydra crash-land on the island of Sardinia. A prominent scientist, his daughter, several young technicians, and a pair of Oriental spies are taken hostage by the beings so they can use them to repair their spaceship's broken engine. With that done, they take off towards their home planet, taking the earthlings with them. However, the humans attempt to mutiny against their captors, inadvertently sending their tiny...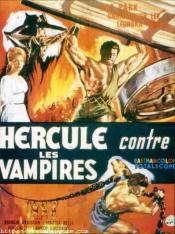 Ercole al centro della Terra
,
Mario Bava
, 1961
Upon his return from battle in the previous film, the great warrior Hercules learns that his lover, Daianara, has lost her senses. Acording of the oracle Medea, Dianara's only hope is the Stone of Forgetfulness which lies deep in the realm of Hades. Hercules, with two companions, Theseus and Telemachus, embarks on a dangerous quest for the stone, while he is unaware that Dianara's guardian, King Lico, is the one responsible for her condition and...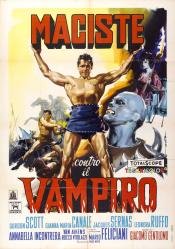 Maciste contro il vampiro
,
Sergio Corbucci
,
Giacomo Gentilomo
, 1961
...