LEPRECHAUN (1993)
INFO
| REVIEW(S) | PICTURES | NEWS | DVDS |
VIDEOS (1)
|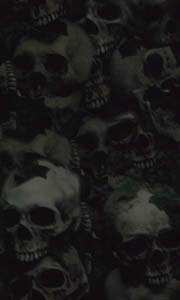 When Dan O'Grady returns to the U.S. after stealing some Irish leprechaun's pot of gold, he thinks he can settle down and enjoy his newfound wealth. He thought wrong. The leprechaun followed him and O'Grady barely gets away with his life, having locked the little monster in his basement. Ten years later, J.D. and his spoiled daughter Tory move in. By accident, the leprechaun is released and almost immediately the annoying creature starts to look for his gold, not displaying any respect for human life.
Original Title : LEPRECHAUN
Director(s) :
Mark Jones
Writer(s) : Mark Jones (written by)
Genre(s) : Comedy | Fantasy | Horror
Length : 92 min
Year : 1993
Country : USA
Langage : English
Coulor : Color
Ratio : 185 : 1
Sound : Ultra Stereo
US Release : 1993-01-08
Aka(s) :
Brazil - O Duende
Germany - Leprechaun - Der Killerkobold
Spain - La noche del duende
Hungary - Gyilkos kobold
Mexico - El duende maldito
Mexico (DVD box title) - Leprechaun: El duende
Serbia - Zli vilenjak
Sweden - Väktarens hämnd
Venezuela - El duende
Actors :
 
Warwick Davis Leprechaun
Jennifer Aniston Tory Reding
Ken Olandt Nathan Murphy
Mark Holton Ozzie
Robert Hy Gorman Alex (as Robert Gorman)
Shay Duffin Dan O'Grady
John Sanderford JD Reding
John Voldstad Shop Owner
Pamela Mant Mrs O'Grady
William Newman Sheriff Cronin
David Permenter Deputy Tripet
Raymond C Turner Dispatcher (as Raymond Turner)
Heather Kennedy Waitress
Tim Garrick Customer (as Timothy Garrick)
Alexandra Sachs Little Girl's Voice (voice)
Brandon Sachs Little Boy's Voice (voice)
Klexius Kolby Busboy (uncredited)
David Tripet Security Guard (uncredited)
No comments.
All informations are coming from http://www.imdb.com
This page has been seen 5214 times.