Filmography from : Lin Shaye
Actor :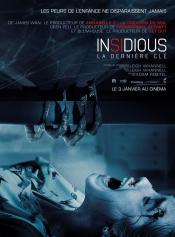 Insidious: la dernière clé
,
Adam Robitel
, 2018
The parapsychologist Dr. Elise Rainier has nightmares with her childhood in New Mexico, where she lived with her brother Christian, her supportive mother Audrey and her father Gerald, who frequently beats her when she claims that she sees ghosts everywhere in the house. When the client Ted Garza calls Elise to ask for help since he is haunted since he moved to a house in New Mexico, Elise refuses the request since the address is the same house...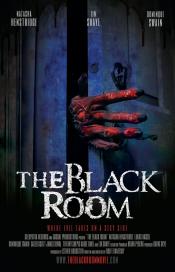 The Black Room
,
Rolfe Kanefsky
, 2017
Paul and Jennifer Hemdale have just moved into their dream house. But their happy marriage is about to be put to the test as they slowly discover the secret behind the black room in the cellar. Something else is already living in their new home and it is growing stronger every day....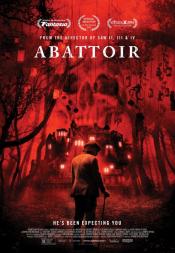 Abattoir
,
Darren Lynn Bousman
, 2016
Abattoir centers on a real estate reporter (Jessica Lowndes) who unearths an urban legend about a house being built from rooms where horrific tragedies have occurred. The investigation ultimately leads her and ex-lover Detective Declan Grady (Joe Anderson) to the enigmatic Jebediah Crone (Dayton Callie) and the answer to the question, "How do you build a haunted house?"...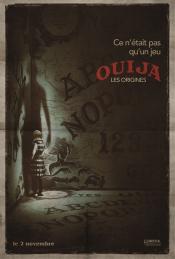 Ouija: les origines
,
Mike Flanagan
, 2016
In 1967 Los Angeles, a widowed mother and her 2 daughters add a new stunt to bolster their seance scam business, inviting an evil presence into their home....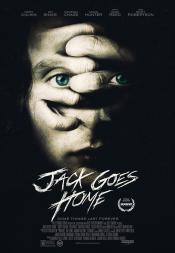 Jack Goes Home
,
Thomas Dekker
, 2016
After his father is killed in a car crash, Jack travels home to Colorado to help nurse his mother (who was injured in the crash) back to health. There, he uncovers long buried secrets and lies within his family history, his parents, his friends and his very identity. ...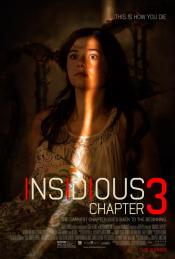 Insidious: Chapitre 3
,
Leigh Whannell
, 2015
A prequel set before the haunting of the Lambert family that reveals how gifted psychic Elise Rainier reluctantly agrees to use her ability to contact the dead in order to help a teenage girl who has been targeted by a dangerous supernatural entity....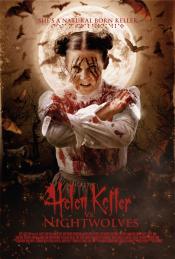 Helen Keller vs. Nightwolves
,
Ross Patterson
, 2015
Helen Keller vs Nightwolves tells the shocking story of how a group Nightwolves terrorized a tiny village taking people's hearing and eye sight… and the one woman who fought back...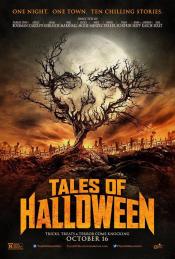 Tales of Halloween
,
Darren Lynn Bousman
(segment 'The Night Billy Raised Hell'),
Axelle Carolyn
(segment 'Grim Grinning Ghost'),
Adam Gierasch
(segment 'Trick'),
Andrew Kasch
(segment 'This Means War'),
Neil Marshall
(segment 'Bad Seed'),
Lucky McKee
(segment 'Ding Dong'),
Mike Mendez
(segment 'Friday the 31st'),
Dave Parker
(segment 'Sweet Tooth') (as David Parker),
Ryan Schifrin
(segment 'The Ransom of Rusty Rex'),
John Skipp
(segment 'This Means War'),
Paul Solet
(segment 'The Weakthe Wicked'), 2015
Ten stories are woven together by their shared theme of Halloween night in an American suburb, where ghouls, imps, aliens and axe murderers appear for one night only to terrorize unsuspecting residents....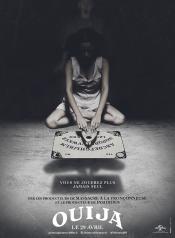 Ouija
,
Stiles White
, 2014
A girl is mysteriously killed after recording herself playing with an ancient Ouija Board, which leads to a close group of friends to investigate this board. They later find out that some things aren't meant to be played with, especially the 'other side'....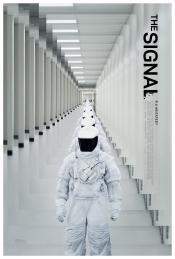 The Signal
,
William Eubank
, 2014
On a road trip, Nic and two friends are drawn to an isolated area by a computer genius. When everything suddenly goes dark, Nic regains consciousness - only to find himself in a waking nightmare....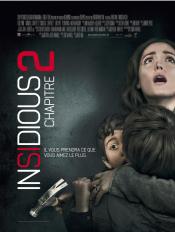 Insidious: Chapitre 2
,
James Wan
, 2013
The haunted Lambert family seeks to uncover the mysterious childhood secret that has left them dangerously connected to the spirit world....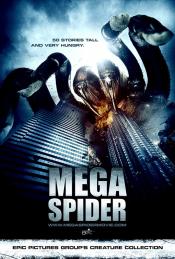 Méga araignée
,
Mike Mendez
, 2013
A 50 foot tall alien spider escapes from a military lab and rampages the city of Los Angeles. When a massive military strike fails, it is up to a team of scientists, soldiers, and one clever exterminator to kill the creature before the city is destroyed....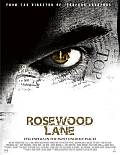 Rosewood Lane
,
Victor Salva
, 2011
Follow Rose McGowan as she plays Doctor Sonny Blake, a radio talk show psychiatrist, when she moves back to her childhood home after her alcoholic father dies. Once back in her old neighborhood she discovers the local paperboy is a frightening and cunning young sociopath that targeted her father and now targets her. When the boy starts calling her show and recites eerie nursery rhymes, an unnerving game of cat-and-mouse begins. When the game...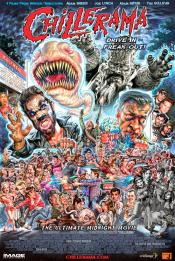 Chillerama
,
Adam Green
(segment 'The Diary Of Anne Frankenstein'),
Joe Lynch
(segment 'Zom-B-Movie'),
Bear McCreary
(segment 'I Don't Want to Die a Virgin'),
Adam Rifkin
(segment 'Wadzilla'),
Tim Sullivan
(segment 'I was a Teenage Werebear'), 2011
It's the closing night at the last drive-in theater in America and Cecil B. Kaufman has planned the ultimate marathon of lost film prints to unleash upon his faithful cinephile patrons. Four films so rare that they have never been exhibited publicly on American soil until this very night! With titles like Wadzilla, I Was A Teenage Werebear, The Diary of Anne Frankenstein, and Zom-B-Movie, Chillerama not only celebrates the golden age of drive-in...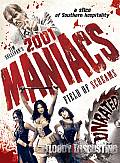 2001 Maniacs: Field of Screamss
,
Tim Sullivan
, 2010
After the sheriff refuses to cover up any further for the maniacs causing all the missing persons in the area, they're forced to hit the road in what's dubbed the "Pleasant Valley Traveling Road Show," where the maniacs head across country in hopes of gathering more victims. We'll follow a young TV crew called the "Road Rascals" as they find themselves mixed up with another one of the maniacs' deadly festivals....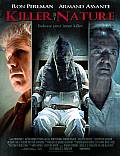 Killer by Nature
,
Douglas S Younglove
, 2010
Ritualistic murders, which one lived only in his nightmares, have now begun occurring in Owen Whitemore's reality. The stylized killings bear the unmistakable signature of infamous serial killer--and current deathrow inmate--Dr. Eugene Branch (Armand Assante, "American Gangster"), thrusting young Owen on an unlikely collision course with the volatile monster. Enter Dr. Jonas Julian (Ron Perlman, "Hellboy," "Season of the Witch," "Conan"),...
Killer Pad
,
Robert Englund
, 2008
...
Asylum
,
David R Ellis
, 2008
...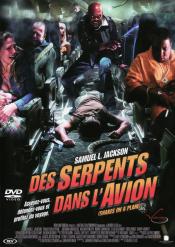 Des serpents dans l'avion
,
David R Ellis
, 2006
An FBI agent takes on a plane full of deadly and poisonous snakes, deliberately released to kill a witness being flown from Honolulu to Los Angeles to testify against a mob boss....
Driftwood
,
Tim Sullivan
, 2006
...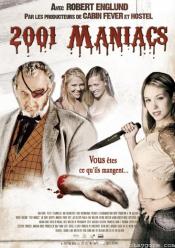 2001 Maniacs
,
Tim Sullivan
, 2005
...
Cellular
,
David R Ellis
, 2004
A young man receives a call on his cellular phone from a woman who says she's been kidnapped, and thinks she's going to be killed soon, along with her husband and son who the kidnappers have gone after next. The catch? She doesn't know where she is... and his cell phone battery might go dead soon....
The Hillside Strangler
,
Chuck Parello
, 2004
...
Freddy sort de la nuit
,
Wes Craven
, 1994
...
Amityville - Darkforce
,
John Murlowski
, 1993
...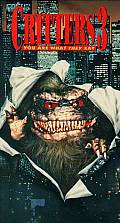 Critters 3
,
Kristine Peterson
, 1991
...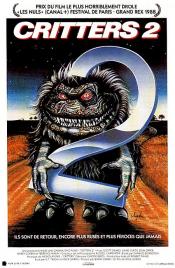 Critters 2
,
Mick Garris
, 1988
...
Hidden
,
Jack Sholder
, 1987
...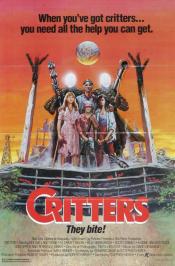 Critters
,
Stephen Herek
, 1986
...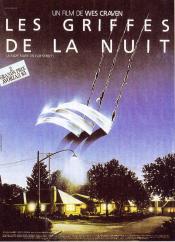 Les Griffes de la nuit
,
Wes Craven
, 1984
...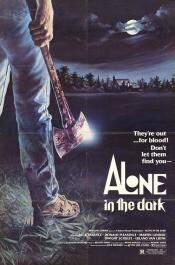 Dément
,
Jack Sholder
, 1982
A quartet of murderous psychopaths break out of a mental hospital during a power blackout and lay siege to their doctor's house. ...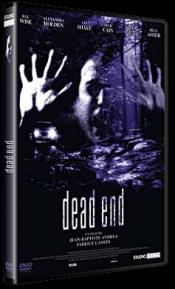 Dead End
,
Jean-Baptiste Andrea
,
Fabrice Canepa
, 0
...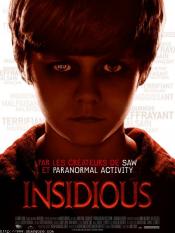 Insidious
,
James Wan
, 0
A family looks to prevent evil spirits from trapping their comatose child in a realm called The Further. ...