Filmography from : Linda Blair
Actor :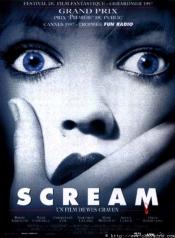 Scream
,
Wes Craven
, 1996
ne year after the death of Sidney Prescott's (Campbell) mother, two students turn up gutted. When a serial killer appears, Sidney begins to suspect whether her mother's death and the two new deaths are related. No one is safe, as the killer begins to pick everyone off one by one. Everyone's a suspect in this case. ...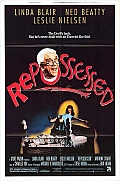 Repossessed
,
Bob Logan
, 1990
It's been some time since Father Jebedaiah Mayii exorcised the devil from little Nancy Aglet, but now Nancy has grown up and has a family, the demon returns and repossesses Nancy. With Father Mayii unwilling to help, Father Luke Brophy tries his best to help Nancy, even when TV's Ernest Weller plans to air the exorcism live on TV. ...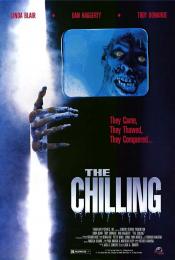 The Chilling
,
Deland Nuse
,
Jack A Sunseri
, 1989
The bodies at a cryogenic centre are defrosted by accident and turn into cannibalistic zombies....
La casa 4 (Witchcraft)
,
Fabrizio Laurenti
(as Martin Newlin), 1988
...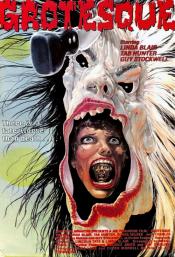 Grotesque
,
Joe Tornatore
, 1988
A gang of crazed punkers breaks into a family's vacation home in the mountains and slaughters the entire family, except for one daughter who gets away. As the gang pursues the girl through the snow, they slowly realize that some kind of murderous creature is chasing them... ...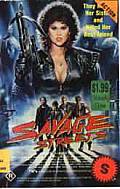 Savage Streets
,
Danny Steinmann
,
Tom DeSimone
(uncredited), 1984
...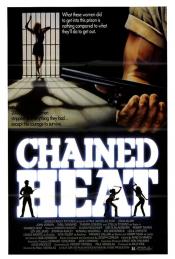 Chained Heat
,
Paul Nicholas
(as Paul Nicolas), 1983
Linda Blair plays Carol, a young woman who must serve 18 months in prison after killing a man (by accident). The prison turns out to be brimming with decadence, corruption and sleaze, where the other female inmates are sadistic crack-selling lesbian rapists and the guards and warden are no better. Racial tensions are high as the inmates is divided into two factions, blacks and whites, who must either join together against the management or kill...
Hell Night
,
Tom DeSimone
(as Tom De Simone), 1981
...
Exorcist II: The Heretic
,
John Boorman
, 1977
Dr. Gene Tuskin works with troubled children, perhaps none more troubled than Regan MacNeil, who suffers from bad dreams and repressed memories. The memories she represses are of the time she was possessed by a demon. Dr. Tuskin's invention, a device that hypnotizes two persons and links their minds together, reveals that the demon, named Pazuzu, still lurks within her. It is desperate to emerge again and wreak havoc. Meanwhile, Father Philip...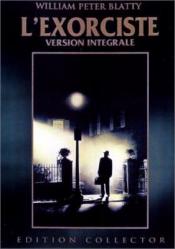 The Exorcist
,
William Friedkin
, 1973
A movie actress taking up temporary residence in Washington D.C. has her troubles. The script for the movie she's filming seems inadequate. Her ex, who is also the father of her adolescent daughter, Regan, neglects to call the girl on her birthday. And the attic has rats. Meanwhile, Father Karras, a priest and a psychiatrist, is losing his faith; and he's dealing with a sick mother who needs medical care he hasn't the money to provide. Another...