Filmography from : Lisa Blake Richards
Actor :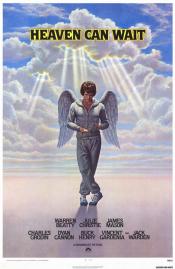 Heaven Can Wait
,
Warren Beatty
,
Buck Henry
, 1978
A Los Angeles Rams quarterback, accidentally taken away from his body by an over-anxious angel before he was supposed to die, comes back to life in the body of a recently-murdered millionaire....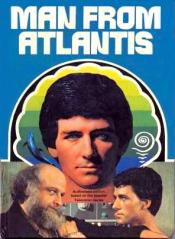 Man from Atlantis
,
David Moessinger
(2 episodes, 1977-1978),
Virgil W Vogel
(2 episodes, 1977),
Edward M Abroms
(1 episode, 1977),
Reza Badiyi
(1 episode, 1977),
Richard Benedict
(1 episode, 1977),
Dann Cahn
(1 episode, 1977),
Barry Crane
(1 episode, 1977),
Marc Daniels
(1 episode, 1977),
Robert Douglas
(1 episode, 1977),
Charles S Dubin
(1 episode, 1977),
Harry Harris
(1 episode, 1977),
Lee H Katzin
(1 episode, 1977),
Michael O'Herlihy
(1 episode, 1977),
Dennis Donnelly
(1 episode, 1978),
Paul Krasny
(1 episode, 1978), 1978
Mark Harris is the lone survivor of the legendary sunken continent of Atlantis. Having adapted to life underwater, Mark possesses webbed hands, light-sensitive eyes, and the ability to swim at low depths in the sea for long periods. He draws strength from water and can overpower most ordinary men. Mark assists an institute for undersea research operated by his human friends, Dr. Elizabeth Merrill and C.W. Crawford, and joins Dr. Merrill in...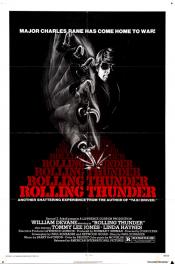 Rolling Thunder
,
John Flynn
, 1977
Major Charles Rane comes back from the war and is given a number of gifts from his hometown because he is a war hero. Some greedy thugs decide that they want to steal a number of silver dollars from him. In the process they also manage to kill his wife and son and destroy his hand. The Major wants revenge so he enlists the help of his war buddy Johnny to meet the thugs in a final showdown....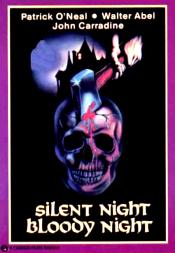 Night of the Dark Full Moon
,
Theodore Gershuny
, 1972
The abandoned home of Wilfred Butler, a wealthy but troubled man who committed suicide in 1982, has been willed to his grandson, Jeffrey. The house has sat in disarray since Wilfred's death, standing in the way of developers who want to turn the property into residential homes. Just before Christmas 2012, some thirty years after Wilfred's death, Jeffrey and his lawyer appear in town to negotiate the sale of the property. But an axe-wielding...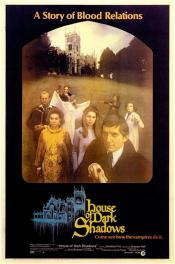 House of Dark Shadows
,
Dan Curtis
, 1970
House Of Dark Shadows, based on the very popular TV Gothic soap opera, follows the life (or is that AFTERlife) of Barnabas Collins. Recently unleashed from his coffin by local drunk, Willie Loomis, the vampire (Barnabas) goes on a killing spree, while at the same time charming his present day family members. In the process he meets local girl Maggie Evans and notices that she looks exactly like his deceased fiance Josette. Barnabas assumes that...