Filmography from : Lisa Li
Writer :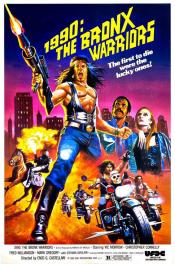 1990: I guerrieri del Bronx
,
Enzo G Castellari
, 1982
In a post-apocalyptic New York City, a policeman infiltrates the Bronx, which has become a battleground for several murderous street gangs....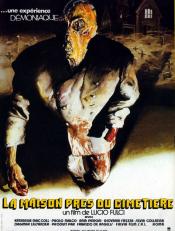 Quella villa accanto al cimitero
,
Lucio Fulci
, 1981
In New York, Dr. Norman Boyle assumes the research about Dr. Freudstein of his colleague Dr. Petersen, who committed suicide after killing his mistress. Norman heads to Boston with his wife Lucy Boyle and their son Bob to live in an isolated house in the woods that belonged to Dr. Petersen. Bob befriends the girl Mae that only he can see and she warns him to leave the house. Soon his parents hire the mysterious babysitter Ann and creepy things...
Actor :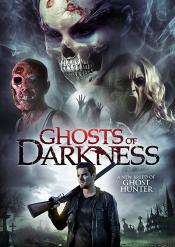 Ghosts of Darkness
,
David Ryan Keith
, 2017
Two paranormal investigators are unexpectedly thrown together in the hope of solving a 100 year mystery. Locked for three nights in a house with a dark and unsettling past, the two investigators must put their differences to one side and work together. Scepticism and showmanship are soon put to one side when the two investigators realise there is more at stake than just their professional reputation. For once they have stumbled onto the real...
Warehouse 13
,
Chris Fisher
(10 episodes, 2010-2013),
Constantine Makris
(9 episodes, 2009-2012),
Tawnia McKiernan
(7 episodes, 2009-2011),
Jack Kenny
(7 episodes, 2010-2014),
Stephen Surjik
(6 episodes, 2009-2011),
Jace Alexander
(2 episodes, 2009),
Vincent Misiano
(2 episodes, 2009),
Michael W Watkins
(2 episodes, 2009),
Millicent Shelton
(2 episodes, 2011-2013),
Michael McMurray
(2 episodes, 2012-2014),
Howard Deutch
(2 episodes, 2012-2013),
Ken Girotti
(1 episode, 2009),
Eric Laneuville
(1 episode, 2009),
Matt Earl Beesley
(1 episode, 2010),
Stephen Cragg
(1 episode, 2010),
Anton Cropper
(1 episode, 2010),
Jeremiah S Chechik
(1 episode, 2011),
Jay Chandrasekhar
(1 episode, 2012),
Andrew Seklir
(1 episode, 2012),
Matthew Hastings
(1 episode, 2013),
Jennifer Lynch
(1 episode, 2013),
Larry Teng
(1 episode, 2013),
Matt Birman
(1 episode, 2014),
Robert Duncan McNeill
(1 episode, 2014), 2014
After saving the life of the President in Washington D.C., a pair of U.S Secret Service agents are whisked away to a covert location in South Dakota that houses supernatural objects that the Regents, an Authority above and outside any government, have collected over the centuries. Their new assignment: retrieve any lost objects and investigate reports of new ones....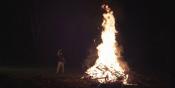 Billy's Cult
,
Michael P Lucas
, 2013
Billy's Cult takes us into the demented mind of Billy, a ruthless killer unlike any other seen before. Born out of sin, Billy is given up at a young age for adoption by his mother, Lenore Kingsley. He grows up wanting revenge on his mother and biological father, a Roman Catholic priest, Father Allen Perry. Meanwhile, Detectives Gates and Steele are in pursuit of this killer, trying to put an end to the killing spree while, at the same time,...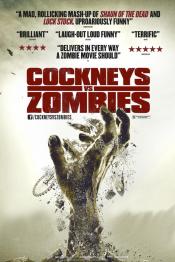 Cockneys vs Zombies
,
Matthias Hoene
, 2012
Cockneys vs Zombies is the story of Andy (Harry Treadaway) and Terry (Rasmus Hardiker): two hapless cockney brothers who try to save their grandad's (Alan Ford) care home by robbing a bank. At the same time, a virus sweeps across East London turning all the inhabitants into flesh eating zombies. Faced with hordes of undead zombies, the challenge is to rescue a home full of tough old folks, escape with the loot, and get out of London...
Berberian Sound Studio
,
Peter Strickland
, 2012
A sound engineer's work for an Italian horror studio becomes a terrifying case of life imitating art....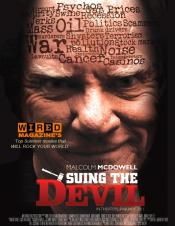 Suing the Devil
,
Timothy A Chey
(as Tim Chey), 2011
Luke O'Brien (newcomer Bart Bronson), a washed-up janitor turned night law student, decides to sue Satan (Malcolm McDowell) for $8 trillion dollars. On the last day before Luke files a default judgment, Satan appears to defend himself. On Satan's legal team are 10 of the country's best trial lawyers. The entire world watches on Legal TV to see who will win the Trial of the Century....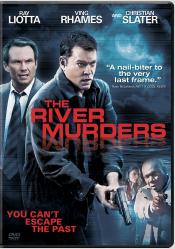 The River Murders
,
Rich Cowan
, 2011
The sins of the past are not forgotten in this chilling suspense thriller starring Ray Liotta, Christian Slater and Ving Rhames. When the first body was discovered, it seemed a coincidence. But now homicide detective Jack Verdon (Liotta) has cause to worry: the victims of a series of brutal sex murders are all his former girlfriends. Suspected by the FBI agent who's taken over the case (Slater) and suspended by his captain (Rhames), Jack must...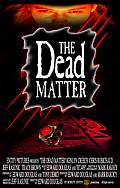 The Dead Matter
,
Edward Douglas
, 2010
...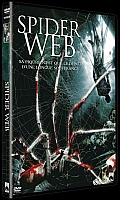 In the Spider's Web
,
Terry Winsor
, 2007
In India, the backpacker American friends Gina, John, Stacy, Geraldine and Phil hike in the woods with their guide Brian. When Geraldine is bitten by a poisonous spider, the group decides to seek an American doctor that lives in the jungle in a tribe. Dr. Lecorpus treats the girl and while Gina, John and Phil return to the village in the civilization, Brian and Stacy stay with the native. They decide to visit a temple in the forest while waiting...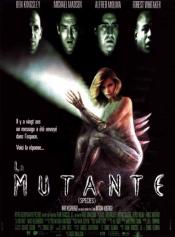 Species
,
Roger Donaldson
, 1995
In 1993, the Search for Extra Terrestrial Intelligence Project receives a transmission detailing an alien DNA structure, along with instructions on how to splice it with human DNA. The result is Sil, a sensual but deadly creature who can change from a beautiful woman to an armour-plated killing machine in the blink of an eye. Government agent Xavier Fitch assembles a team of scientists and mercenaries to locate and destroy Sil before she manages...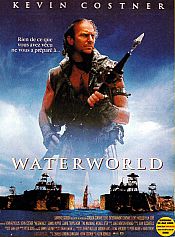 Waterworld
,
Kevin Reynolds
, 1995
In a future where the polar ice caps have melted and most of Earth is underwater, a mutated mariner fights starvation and outlaw "smokers," and reluctantly helps a woman and a young girl try to find dry land. ...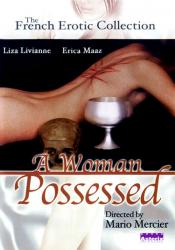 La papesse
,
Mario Mercier
, 1975
...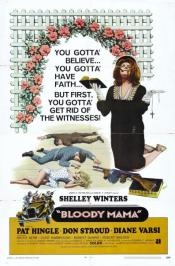 Bloody Mama
,
Roger Corman
, 1970
A psychological gangster film based on fact. Machine gun totin' Ma Barker lead her family gang (her sons) on a crime spree in the Depression era. Her loyal brood have every perversion imaginable. The sadistic Herman sleeps with his Ma. When Fred Barker is released from prison, he brings home his cell mate/lover Kevin Dirkman, who also sleeps with Ma, much to Fred's chagrin. Lloyd Barker is a spaced-out drug addict who sniffs glue if nothing...