Filmography from : Lisa Loeb
Actor :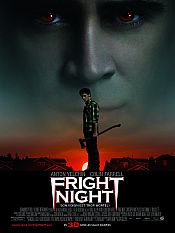 Fright Night
,
Craig Gillespie
, 2011
Senior Charlie Brewster (Anton Yelchin) finally has it all going on: he's running with the popular crowd and dating the most coveted girl in his high school. In fact, he's so cool he's even dissing his best friend. But trouble arrives when Jerry (Colin Farrell) moves in next door. He seems like a great guy at first, but there's something not quite right—but everyone, including Charlie's mom (Toni Collette), doesn't notice. After...

House on Haunted Hill
,
William Malone
, 1999
...