Filmography from : Lisa Mcallister
Actor :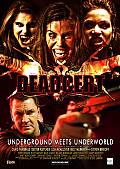 Dead Cert
,
Steven Lawson
, 2010
A gang of tough London gangsters get more than they bargained for when a group of businessmen make an offer to buy their club, the Inferno. They turn out to be nothing less than Vampires wanting their land back and turn viciously on the gangsters when their demands are not met....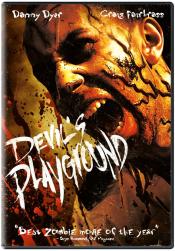 Devil's Playground
,
Mark McQueen
, 2010
As the world succumbs to a zombie apocalypse, Cole a hardened mercenary, is chasing the one person who can provide a cure. Not only to the plague but to Cole's own incumbent destiny. DEVIL'S PLAYGROUND is a cutting edge British horror film that features zombies portrayed by free runners for a terrifyingly authentic representation of the undead...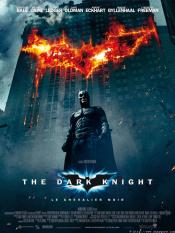 The Dark Knight
,
Christopher Nolan
, 2008
Set within a year after the events of Batman Begins, Batman, Lieutenant James Gordon, and new district attorney Harvey Dent successfully begin to round up the criminals that plague Gotham City until a mysterious and sadistic criminal mastermind known only as the Joker appears in Gotham, creating a new wave of chaos. Batman's struggle against the Joker becomes deeply personal, forcing him to "confront everything he believes" and improve his...
Pumpkinhead: Ashes to Ashes
,
Jake West
, 2006
...