Filmography from : Lorraine Stanley
Actor :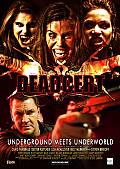 Dead Cert
,
Steven Lawson
, 2010
A gang of tough London gangsters get more than they bargained for when a group of businessmen make an offer to buy their club, the Inferno. They turn out to be nothing less than Vampires wanting their land back and turn viciously on the gangsters when their demands are not met....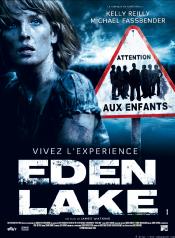 Eden Lake
,
James Watkins
, 2008
When nursery teacher Jenny (Kelly Reilly) escapes to the country for a relaxing weekend away with her boyfriend, she is unaware of a romantic surprise he has in store. The location is perfect. A lake enclosed by woodlands, seemingly deserted. The scene is set for a picturesque proposal. But before the happy couple can enjoy the retreat, their peace is shattered by a gang of violent youths. What begins is a shocking and unrelenting game of...
London to Brighton
,
Paul Andrew Williams
, 2006
...