Filmography from : Lou Taylor Pucci
Actor :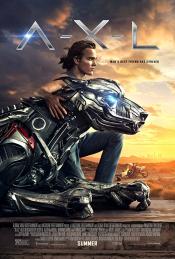 A-X-L
,
Oliver Daly
, 2018
A.X.L. is a top-secret, robotic dog created by the military to help protect tomorrow's soldiers. Code named by the scientists who created him, A.X.L. stands for Attack, Exploration, Logistics, and embodies the most advanced, next-generation artificial intelligence. After an experiment gone wrong, A.X.L. is discovered hiding alone in the desert by a kind-hearted outsider named Miles (Alex Neustaedter), who finds a way to connect with him after...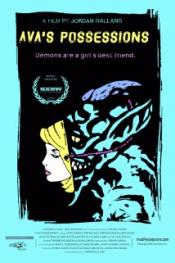 Ava's Possessions
,
Jordan Galland
, 2015
Ava Dopkins is recovering from demonic possession. With no memory of the past month, she is forced to attend a Spirit Possessions Anonymous support group. As she navigates this new world, Ava must reconnect with her friends, get her job back, and figure out whose blood created the huge stain in her apartment. Ava's life was hijacked by a demon, now it's time to get it back....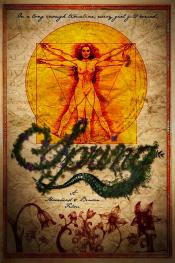 Spring
,
Justin Benson
,
Aaron Moorhead
, 2014
A young man in a personal tailspin flees the US to Italy, where he sparks up a romance with a woman harboring a dark, primordial secret....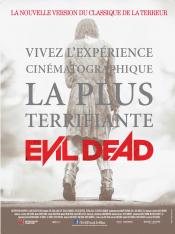 Evil Dead
,
Fede Alvarez
, 2013
Five twenty-something friends become holed up in a remote cabin where they discover a Book Of The Dead and unwittingly summon up dormant demons living in the nearby woods, which possess the youngsters in succession until only one is left intact to fight for survival....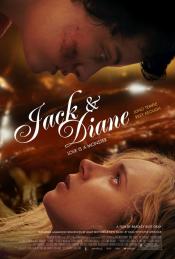 Jack & Diane
,
Bradley Rust Gray
, 2012
Jack and Diane, two teenage girls, meet in New York City and spend the night kissing ferociously. Diane's charming innocence quickly begins to open Jack's tough-skinned heart. But when Jack discovers that Diane is leaving the country in a week, she tries to push her away. Diane struggles to keep their love alive while hiding a secret that her newly awakened sexual desire is turning her into a werewolf....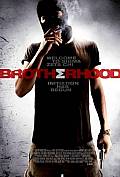 Brotherhood
,
Will Canon
, 2010
Adam Buckley finds himself in the middle of a convenience store robbery during his last night as a pledge for a college fraternity. When the initiation ritual goes horribly wrong, and every move proves disastrous, Adam is forced to confront a new challenge all together, and he has to take a stand....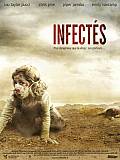 Carriers
,
David Pastor
,
Àlex Pastor
(as Alex Pastor), 2009
A deadly virus has spread across the globe. Contagion is everywhere, no one is safe, and no one can be trusted. Four young attractive people race through the back roads of the American West to the pounding beat of a vacation soundtrack. Their aim is to retreat to a secluded Utopian beach in the Gulf of Mexico, where they could peacefully wait out the pandemic and survive the apocalyptic disease. Carriers follow their getaway through a surreal...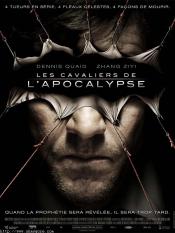 Horsemen
,
Jonas Åkerlund
, 2009
At home, hardened police detective Aidan Breslin (Quaid) has grown increasingly distant from his two young sons since the death of his wife. At work, he finds himself thrust into an investigation of perverse serial killings rooted in the Biblical prophecy of the Four Horsemen of the Apocalypse: The White Horseman, a master of deception and the unexpected leader hell-bent on conquest; The Red Horseman, a sharp-witted warrior intent on turning man...
The Informers
,
Gregor Jordan
, 2008
...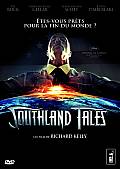 Southland Tales
,
Richard Kelly
, 2006
...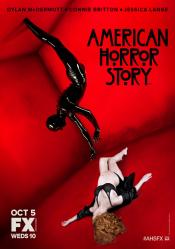 American Horror Story
,
Bradley Buecker
(22 episodes, 2011-2019),
Alfonso Gomez-Rejon
(12 episodes, 2011-2014),
Michael Uppendahl
(9 episodes, 2011-2016),
Loni Peristere
(7 episodes, 2014-2019),
Gwyneth Horder-Payton
(6 episodes, 2016-2019),
Jennifer Lynch
(5 episodes, 2016-2019),
Michael Goi
(4 episodes, 2015-2016),
Ryan Murphy
(3 episodes, 2011-2015),
Michael Lehmann
(3 episodes, 2011-2013),
David Semel
(3 episodes, 2011-2012),
Howard Deutch
(3 episodes, 2013-2014),
Jeremy Podeswa
(2 episodes, 2012-2013),
Michael Rymer
(2 episodes, 2012-2013),
Angela Bassett
(2 episodes, 2016-2017),
John J Gray
(2 episodes, 2019),
Miguel Arteta
(1 episode, 2011),
Tim Hunter
(1 episode, 2011),
John Scott
(1 episode, 2011),
Craig Zisk
(1 episode, 2013),
Anthony Hemingway
(1 episode, 2014),
Nelson Cragg
(1 episode, 2016),
Marita Grabiak
(1 episode, 2016),
Elodie Keene
(1 episode, 2016),
Alexis Ostrander
(1 episode, 2016),
Barbara Brown
(1 episode, 2017),
Rachel Goldberg
(1 episode, 2017),
Liza Johnson
(1 episode, 2017),
Maggie Kiley
(1 episode, 2017),
Jennifer Arnold
(1 episode, 2018),
Sheree Folkson
(1 episode, 2018),
Sarah Paulson
(1 episode, 2018),
Liz Friedlander
(1 episode, 2019),
Mary Wigmore
(1 episode, 2019),
David Petrarca
(1 episode, 2020), 1
A family of three move from Boston to Los Angeles as a means of reconciling their past anguish. They move to a restored mansion, unaware that the home is haunted. ...