Filmography from : Louise Emmons
Actor :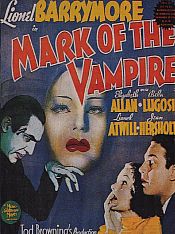 Mark of the Vampire
,
Tod Browning
, 1935
Sir Karell Borotyn appears to have been killed by Count Mora, a vampire believed to haunt the local village. Now his daughter Irena is the count's next target. Enter Professor Zelen, an expert on vampires who's sent in to prevent her death. At the same time, secrets are revealed surrounding the circumstances of Sir Karell's death. ...

King Kong
,
Merian C Cooper
(uncredited),
Ernest B Schoedsack
(uncredited), 1933
...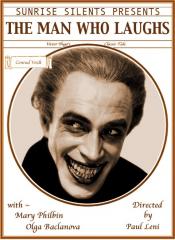 The Man Who Laughs
,
Paul Leni
, 1928
In 1690, in England, the nobleman Lord Clancharlie returns from his exile to see his young son. The peer is captured by the cruel King James II and before being killed, he is informed that his beloved son had been sold to the gypsies Comanchicos that carved a permanent grin on his face. The Cormanchicos abandon the boy in the cold snowing winter, and while looking for shelter, he finds a baby hold in the arms of her dead mother. He brings the...
The Unknown
,
Tod Browning
, 1927
...