Filmography from : Luigi Pistilli
Actor :
Un bianco vestito per Marialé
,
Romano Scavolini
, 1972
...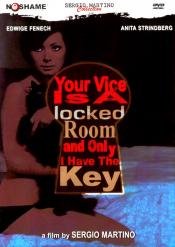 Il tuo vizio è una stanza chiusa e solo io ne ho la chiave
,
Sergio Martino
, 1972
Oliviero is a burned-out writer, living at his estate near Venice, his dead mother dominating his imagination. He is also a degenerate: sleeps with his maid and his ex-student, hosts Bacchanalia for local hippies, and humiliates his wife Irina in front of strangers. She lives in terror. When a young woman is murdered, police suspect Oliviero. Things get complicated when his young, beautiful, and self-confident niece, Floriana, pays an unexpected...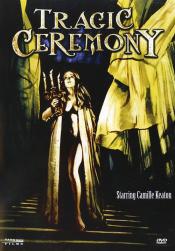 Estratto dagli archivi segreti della polizia di una capitale europea
,
Riccardo Freda
(as Robert Hampton), 1972
...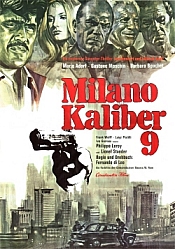 Milano calibro 9
,
Fernando Di Leo
, 1972
Just out of prison, ex-con Ugo Piazza meets his former employer, a psychopathic gangster Rocco who enjoys sick violence and torture. Both the gangsters and the police believe Ugo has hidden $300,000 that should have gone to an American drug syndicate boss....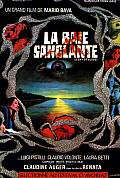 Ecologia del delitto
,
Mario Bava
, 1971
...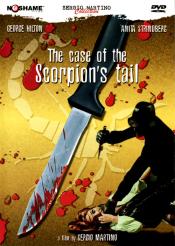 La coda dello scorpione
,
Sergio Martino
, 1971
The Case of the Scorpion's Tail begins with the mysterious death of a millionaire and spirals into the murder of his suddenly rich wife, which draws the attention of a dogged investigator, who follows a trail of blood to the bitter end....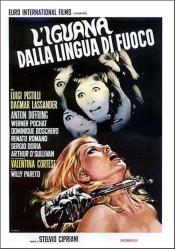 L'iguana dalla lingua di fuoco
,
Riccardo Freda
(as Willy Pareto), 1971
In Dublin, a young woman is brutally murdered in her home by a maniac that throws acid in her face and then slits her throat with a razor. Her mangled body is later discovered in the boot of a limousine owned by the Swiss Ambassador Sobiesky. The Ambassador, who was the dead woman's lover, refuses to cooperate with the police due to his diplomatic immunity. John Norton, an ex-cop famed for his brutal working methods, is brought in to help and...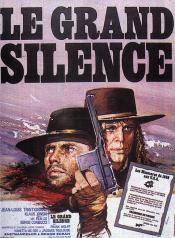 Il grande silenzio
,
Sergio Corbucci
, 1968
Bounty killers led by Loco prey on outlaws hiding out in the snowbound Nevada mountains. After Pauline's husband becomes Loco's latest victim, she hires a gunman for revenge; Silence, mute since his throat was cut as a child ...
Il dolce corpo di Deborah
,
Romolo Guerrieri
, 1968
Deborah, a wealthy American, and her Italian husband, Marcel, are honeymooning in Geneva when they meet Marcel's friend Philip, who belligerently informs them that Susan, Marcel's former fiancée, has committed suicide. The couple stop at Susan's deserted villa, where Marcel receives a death threat over the telephone. In Nice, he continues to receive menacing phone calls, and Deborah begins taking tranquilizers; one evening she accidentally...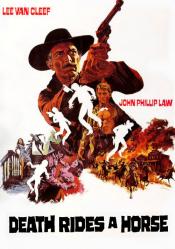 Da uomo a uomo
,
Giulio Petroni
, 1967
As a child, Bill witnesses the murder of his family by four robbers. Fifteen years later, he embarks on his revenge. During his quest, he crosses paths with Ryan, an ex-con who wants the money the robbers owe him....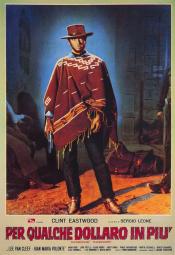 Per qualche dollaro in più
,
Sergio Leone
, 1965
Two bounty hunters with completely different intentions team up to track down a Western outlaw....