Filmography from : Luis Fernandez
Actor :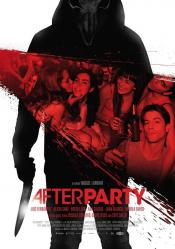 Afterparty
,
Miguel Larraya
, 2013
Martín is the young male lead in a successful television series, "Camp Blood", and one of the biggest teenage idols of the moment. He has no qualms about using his fame to score with girls and has earned a reputation as a heartbreaker. One morning he wakes and finds that he is locked inside a large house after a wild party there the night before. Trapped along with him are three girls with whom he had different encounters the night...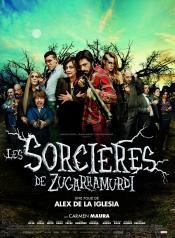 Las brujas de Zugarramurdi
,
Álex de la Iglesia
, 2013
An absurd, racy comedy starring a group of desperate thieves who rob a Cash-for-Gold shop in Madrid's Puerta del Sol and make a crazy dash for Disneyland with one of the heister's sons in tow. But on the border with France, they fall into the hands of Basque witches who apply themselves diligently to the ancient customs of their craft and bringing the men down a peg or two....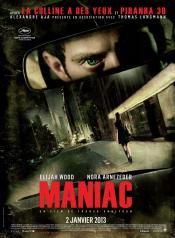 Maniac
,
Franck Khalfoun
, 2012
Just when the streets seemed safe, a serial killer with a fetish for scalps is back and on the hunt. Frank is the withdrawn owner of a mannequin store, but his life changes when young artist Anna appears asking for his help with her new exhibition. As their friendship develops and Frank's obsession escalates, it becomes clear that she has unleashed a long-repressed compulsion to stalk and kill....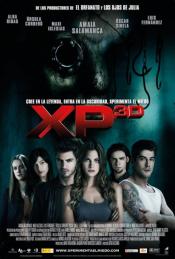 Paranormal Xperience 3D
,
Sergi Vizcaino
, 2011
Angela is a medical student who thinks she is capable of everything. Diana is extremely sensitive and responsive. They are sisters and have something in common: They hate each other. Angela, pressed by the eccentric Dr. Fuentes, will investigate a series of paranormal activities happening in a town called Whisper which has its own legend, a dead murderer, Dr. Amado. Carlos, her boyfriend, Bethlehem, and Jose will accompany her. But she is left...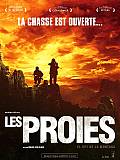 El rey de la montaña
,
Gonzalo López-Gallego
, 2007
Quim drives around an isolated rural area through a maze of lanes. When he drives into the woods, he gets lost. Trying to find his direction, he suddenly gets shot from the hill. On his escape from gunshots, he meets Bea, an attractive young woman, who apparently is lost as well. Suspicious of each other, they join forces to run away through the forest, unprotected, cold, hunted... ...
Abre los ojos
,
Alejandro Amenábar
, 1997
...
El Topo
,
Alejandro Jodorowsky
(as Alexandro Jodorowsky), 1970
El Topo decides to confront warrior Masters on a trans-formative desert journey he begins with his 6 year old son, who must bury his childhood totems to become a man. El Topo (the mole) claims to be God, while dressed as a gunfighter in black, riding a horse through a spiritual, mystical landscape strewn with old Western movie, and ancient Eastern religious symbols. Bandits slaughtered a village on his path, so El Topo avenges the massacred,...