Filmography from : Luke Fisher
Actor :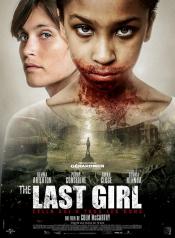 The Girl with All the Gifts
,
Colm McCarthy
, 2016
In a dystopian near future, humanity has been ravaged by a mysterious fungal disease. The afflicted are robbed of all free will and turned into flesh-eating 'hungries'. Humankind's only hope is a small group of hybrid children who crave human flesh but retain the ability to think and feel. The children go to school at an army base in rural Britain, where they're subjected to cruel experiments by Dr. Caroline Caldwell (Glenn Close). School...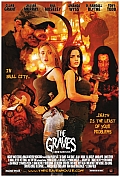 The Graves 
,
Brian Pulido
, 2009
Megan and Abby Graves (Clare Grant and Jillian Murray) are inseparable sisters. Megan is a self-assured ass kicker. Abby is a caustic, Hot Topic Goth afraid of her own shadow. They couldn't be less alike, but they share a life-long obsession with comics, pop culture, and rock 'n roll. Simply put, they are beautiful geeks. In a few days Megan will start a new job in New York. To send her off in style, the sisters go on a trip to uncharted...