Filmography from : Luke Hemsworth
Actor :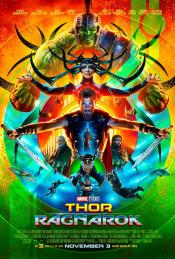 Thor: Ragnarok
,
Taika Waititi
, 2017
Privé de son puissant marteau, Thor est retenu prisonnier sur une lointaine planète aux confins de l'univers. Pour sauver Asgard, il va devoir lutter contre le temps afin d'empêcher l'impitoyable Hela d'accomplir le Ragnarök – la destruction de son monde et la fin de la civilisation asgardienne. Mais pour y parvenir, il va d'abord devoir mener un combat titanesque de gladiateurs contre celui qui était autrefois son allié au...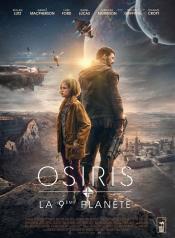 Science Fiction Volume One: The Osiris Child
,
Shane Abbess
, 2016
Set in a time of interplanetary colonization, Sy Lombrok (Kellan Lutz), a former nurse who is now a drifter with a haunted past, forms an unlikely alliance with Kane Sommerville (Daniel MacPherson), a lieutenant who works for off-world military contractor Exor. In a race against time they set out to rescue Kane's young daughter Indi (Teagan Croft) amid an impending global crisis precipitated by Exor. ...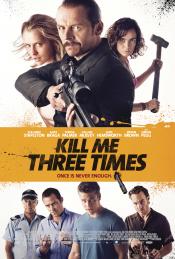 Kill Me Three Times
,
Kriv Stenders
, 2014
Professional hit-man Charlie Wolfe finds himself in three tales of murder, blackmail and revenge after a botched contract assignment....
Westworld
,
Richard J Lewis
(4 episodes, 2016-2020),
Jonathan Nolan
(3 episodes, 2016-2020),
Frederick EO Toye
(3 episodes, 2016-2018),
Vincenzo Natali
(2 episodes, 2016-2018),
Stephen Williams
(2 episodes, 2016-2018),
Jennifer Getzinger
(2 episodes, 2020),
Jonny Campbell
(1 episode, 2016),
Michelle MacLaren
(1 episode, 2016),
Neil Marshall
(1 episode, 2016),
Uta Briesewitz
(1 episode, 2018),
Lisa Joy
(1 episode, 2018),
Nicole Kassell
(1 episode, 2018),
Tarik Saleh
(1 episode, 2018),
Craig Zobel
(1 episode, 2018),
Paul Cameron
(1 episode, 2020),
Anna Foerster
(1 episode, 2020),
Amanda Marsalis
(1 episode, 2020),
Helen Shaver
(1 episode, 2020), 6
Westworld isn't your typical amusement park. Intended for rich vacationers, the futuristic park allows its visitors to live out their most primal fantasies with the robotic "hosts." However, the robotic hosts have evolved an artificial consciousness that is similar to, yet diverges from, human consciousness. No matter how illicit the fantasy may be, there are no consequences for the park's guests, allowing for any wish to be indulged; but there...