Filmography from : Luke Jones
Actor :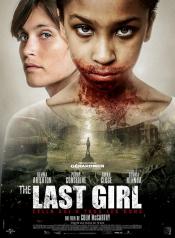 The Girl with All the Gifts
,
Colm McCarthy
, 2016
In a dystopian near future, humanity has been ravaged by a mysterious fungal disease. The afflicted are robbed of all free will and turned into flesh-eating 'hungries'. Humankind's only hope is a small group of hybrid children who crave human flesh but retain the ability to think and feel. The children go to school at an army base in rural Britain, where they're subjected to cruel experiments by Dr. Caroline Caldwell (Glenn Close). School...
A Broken Code 
,
Josh Webber
(as Josh Abraham Webber),
Michael Girgenti
(co-director), 2012
Two brothers Carmelo and Gino (Girgenti and Webber) are raised by their mob boss grandfather Salvatore Gianni (Williams). Through a series of events Salvatore is killed and the boys then go on a journey to find the killers. No one is ruled out as a suspect, including one of the brothers. How will the truth unfold?...
Transmorphers
,
Leigh Scott
, 2007
...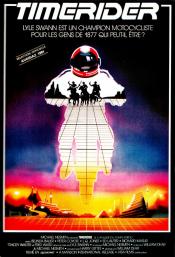 Timerider: The Adventure of Lyle Swann
,
William Dear
, 1982
Lyle, a motorcycle champion is traveling the Mexican desert, when he find himself in the action radius of a time machine. So he find himself one century back in the past between rapists, thiefs and murderers.......