Filmography from : Luke Neal
Actor :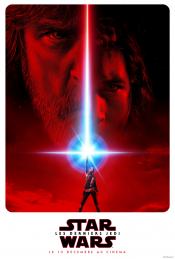 Star Wars: Episode VIII - The Last Jedi
,
Rian Johnson
, 2017
Having taken her first steps into a larger world in Star Wars: The Force Awakens (2015), Rey continues her epic journey with Finn, Poe and Luke Skywalker in the next chapter of the saga. ...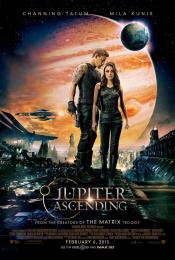 Jupiter Ascending
,
Lana Wachowski
(as The Wachowskis),
Lilly Wachowski
(as The Wachowskis), 2015
Jupiter Jones was born under a night sky, with signs predicting that she was destined for great things. Now grown, Jupiter dreams of the stars but wakes up to the cold reality of a job cleaning toilets and an endless run of bad breaks. Only when Caine, a genetically engineered ex-military hunter, arrives on Earth to track her down does Jupiter begin to glimpse the fate that has been waiting for her all along - her genetic signature marks her as...
Merlin
,
Jeremy Webb
(15 episodes, 2008-2011),
Alice Troughton
(13 episodes, 2009-2012),
David Moore
(8 episodes, 2008-2010),
Justin Molotnikov
(8 episodes, 2011-2012),
Ashley Way
(5 episodes, 2010-2012),
Ed Fraiman
(3 episodes, 2008),
James Hawes
(3 episodes, 2008),
Metin Hüseyin
(3 episodes, 2009),
Alex Pillai
(3 episodes, 2011),
Stuart Orme
(2 episodes, 2008),
Declan O'Dwyer
(2 episodes, 2012), 2012
Young Merlin is a teenager, discovering and then learning to master his magical gift. Magister Gaius, King Uther Pendragon's learned court physician to whom he's assigned as humble page, teaches him medicine, coaches his magical self-study, and warns him of Uther's strong aversion to magic. Merlin becomes squire to the noble but imprudent crown prince, Arthur, whose fate is linked with Merlin....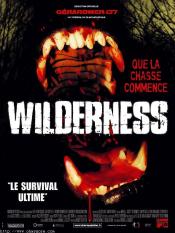 Wilderness
,
MJ Bassett
(as Michael J Bassett), 2006
A group of juvenile delinquents are forced to fight for their lives after being sent the forest for an exercise in teamwork and tracked by a crossbow-wielding madman with a pack of flesh-eating dogs. The Young Offenders Institution is the kind of place kids are sent when all hope is lost. In order to test their mettle in an environment where every decision counts, the powers that be at the Young Offenders Institution send their worst offenders...