Filmography from : Lydia Mackay
Actor :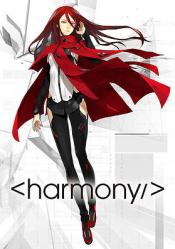 Hâmonî
,
Michael Arias
,
Takashi Nakamura
, 2015
...
Gekijouban Blood-C: The Last Dark
,
Naoyoshi Shiotani
, 2012
Tokyo, Winter. Despite the use of the Youth Ordinance Bill to enforce curfews for minors and regulate the use of the Internet, young people continue to fight for their own freedom through underground methods. One such group calls themselves Surat. They have decided to take on Fumito Nanahara, a man who has great influence on the political world, and basically controls Tokyo with an iron fist. While using the Internet as a weapon to discover more...
Ookami kodomo no Ame to Yuki
,
Mamoru Hosoda
, 2012
Hana falls in love with a Wolf Man. After the Wolf Man's death, Hana decides to move to a rural town to continue raising her two wolf children Ame and Yuki....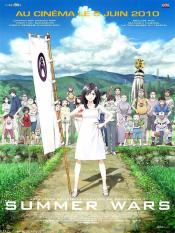 Samâ uôzu
,
Mamoru Hosoda
, 2009
Kenji Koiso, an eleventh grade math genius, agrees to take a summer job at the Nagano hometown of his crush, Natuski. When he arrives, he finds that her family have reunited to celebrate the 90th birthday of the family matriarch. His job is to pretend to be Natsuki's fiancé. Meanwhile, his attempt to solve a mathematical equation causes a parallel world's collision with earth....