Filmography from : Macon Blair
Actor :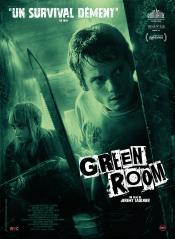 Green Room 
,
Jeremy Saulnier
, 2015
A band straying into a secluded part of the Pacific Northwest, stumbles on to a horrific act of violence. Because they are the only witnesses, they become the targets of a terrifying gang of white power skinheads who want to make sure all the evidence is eliminated....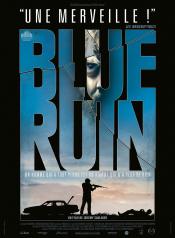 Blue Ruin 
,
Jeremy Saulnier
, 2013
A mysterious outsider's quiet life is turned upside down when he returns to his childhood home to carry out an act of vengeance. Proving himself an amateur assassin, he winds up in a brutal fight to protect his estranged family. ...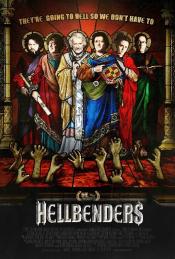 Hellbenders 
,
JT Petty
, 2012
...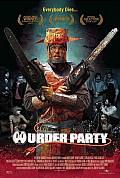 Murder Party 
,
Jeremy Saulnier
, 2007
It's Halloween night in Brooklyn. Chris, a lonesome and unremarkable fellow, finds a mysterious invitation on the street and follows it to what he thinks will be a fun costume party. It turns out to be a lethal trap set by a gang of deranged hipster artists. Their plan is to lure someone to their remote warehouse base and ritually murder them as part of an extreme artistic event. It's all to impress their wealthy and sinister guru/patron, who...