Filmography from : Manuel De Blas
Actor :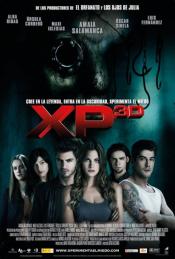 Paranormal Xperience 3D
,
Sergi Vizcaino
, 2011
Angela is a medical student who thinks she is capable of everything. Diana is extremely sensitive and responsive. They are sisters and have something in common: They hate each other. Angela, pressed by the eccentric Dr. Fuentes, will investigate a series of paranormal activities happening in a town called Whisper which has its own legend, a dead murderer, Dr. Amado. Carlos, her boyfriend, Bethlehem, and Jose will accompany her. But she is left...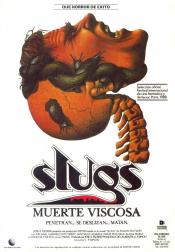 Slugs, muerte viscosa
,
Juan Piquer Simón
(as JP Simon), 1988
People are dying mysteriously and gruesomely, and nobody has a clue what the cause is. Only health worker Mike Brady has a possible solution, but his theory of killer slugs is laughed at by the authorities. Only when the body count begins to rise and a slug expert from England begins snooping around does it begin to look like Mike had the right idea after all....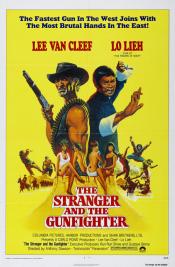 El karate el Colt y el impostor
,
Antonio Margheriti
(as Anthony M Dawson), 1974
During a hold-up in the Wild West, Dakota kills a rich old Chinese man, Wang. Later, he is captured, sentenced, and is about to be hanged - and he never profitted from Wang's death, has he buried him with the photographs of his four widows, and a few worthless papers. Meanwhile, Ho comes to America in search of his uncle's fortune, and must get Dakota free, as he his the only man who can lead him to Wang's tomb. They open the tomb, retaking the...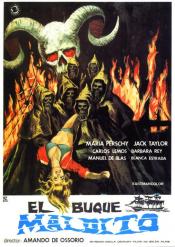 El buque maldito
,
Amando de Ossorio
, 1974
...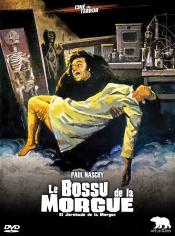 El jorobado de la Morgue
,
Javier Aguirre
, 1973
Paul Naschy plays a hunchback with below average intelligence who works at the morgue. He is in love with a sickly girl who happens to be the only person who is kind to him. Each day he brings her flowers until the day she dies. He never really accepts her death and believes she is just sleeping. The girl eventually ends up at the morgue where she is being prepared for burial. Naschy's character flips out at the desecration of the girls body and...
El coleccionista de cadáveres
,
Santos Alcocer
,
Edward Mann
, 1970
...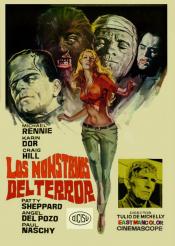 Los monstruos del terror
,
Tulio Demicheli
(as Tulio Demichelli),
Hugo Fregonese
(uncredited),
Antonio Isasi-Isasmendi
(finished) (uncredited),
Eberhard Meichsner
(uncredited), 1970
Aliens from a dying world plot to conquer earth by praying on man's superstitions. Bringing two dead scientists (Michael Rennie and Karin Dor) back to life, they use their knowledge to re-animate various earth monsters, including the werewolf Waldemar Daninsky, Frankenstein's monster (both played by Jacinto Molina), the mummy Tao-Tet, and the vampire Count de Meirhoff. ...