Filmography from : Marc Blucas
Actor :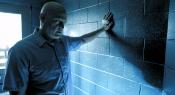 Brawl in Cell Block 99 
,
S Craig Zahler
, 2017
A former boxer named Bradley (Vince Vaughn) loses his job as an auto mechanic, and his troubled marriage is about to end. At this crossroads in his life, he feels that he has no better option than to work for an old buddy as a drug courier. This improves his situation until the terrible day that he finds himself in a gunfight between a group of police officers and his own ruthless allies. When the smoke clears, Bradley is badly hurt and...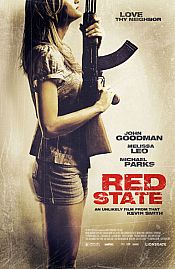 Red State 
,
Kevin Smith
, 2011
Three horny high-school boys come across an online ad from an older woman looking for a gang bang. Boys being boys, they hit the road to satisfy their libidinal urges. But what begins as a fantasy takes a dark turn as they come face-to-face with a terrifying "holy" force with a fatal agenda....
Touchback 
,
Don Handfield
, 2011
On the game winning play of the biggest game of his life, the best High School Football player in the nation injures his knee and destroys his dreams of a college and professional career. But fifteen years later, he receives the opportunity of a lifetime: the chance to go back and change history....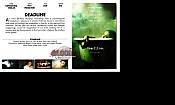 Deadline 
,
Sean McConville
, 2009
Alice, 32, a writer recovering from a psychological breakdown retreats to a remote Victorian house to convalesce and focus on finishing her screenplay in time for a fast approaching deadline. Shortly after her arrival, mysterious noises and strange happenings cause her imagination to run wild, sending her on a twisting and terrifying pursuit to find out what is behind the endless mind games. Frightened but intrigued, Alice gathers the courage to...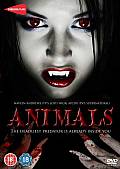 Animals 
,
Douglas Aarniokoski
(as Arnold Cassius), 2008
...
Thr3e 
,
Robby Henson
, 2006
...
They
,
Robert Harmon
, 2002
...

House on Haunted Hill
,
William Malone
, 1999
...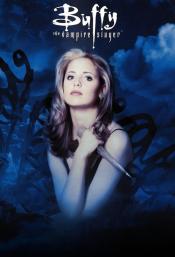 Buffy the Vampire Slayer
,
Joss Whedon
(22 episodes, 1996-2003),
James A Contner
(20 episodes, 1998-2003),
David Solomon
(19 episodes, 1997-2003),
David Grossman
(13 episodes, 1999-2003),
Michael Gershman
(10 episodes, 1998-2003),
Bruce Seth Green
(8 episodes, 1997-1998),
Nick Marck
(7 episodes, 1999-2002),
James Whitmore Jr
(5 episodes, 1998-1999),
David Greenwalt
(4 episodes, 1997-1998),
David Semel
(4 episodes, 1997-1998),
Michael Lange
(4 episodes, 1998-1999),
Douglas Petrie
(3 episodes, 2001-2003),
John T Kretchmer
(2 episodes, 1997),
Ellen S Pressman
(2 episodes, 1997),
Daniel Attias
(2 episodes, 2000-2001),
Marti Noxon
(2 episodes, 2000-2001),
David Fury
(2 episodes, 2002-2003),
Rick Rosenthal
(2 episodes, 2002),
Marita Grabiak
(2 episodes, 2003),
Reza Badiyi
(1 episode, 1997),
Scott Brazil
(1 episode, 1997),
Stephen Cragg
(1 episode, 1997),
Stephen L Posey
(1 episode, 1997),
Charles Martin Smith
(1 episode, 1997),
Deran Sarafian
(1 episode, 1998),
Tucker Gates
(1 episode, 1999),
Regis Kimble
(1 episode, 1999),
Christopher Hibler
(1 episode, 2001),
Turi Meyer
(1 episode, 2001),
Alan J Levi
(1 episode, 2002),
Bill Norton
(1 episode, 2002),
Michael Grossman
(1 episode, 2003), 1997
"In every generation there is a chosen one... she alone will stand against the vampires, the demons and the forces of darkness. She is the slayer." Buffy Summers knows this tale by heart, and no matter how hard she tries to be just a "normal girl", she can not escape from her destiny... Thankfully, she is not alone in her quest to save the world, as she has the help of her friends, the hilarious (and surprisingly quite effective) evil-fighting...